Build the Inclusive Wall Initiative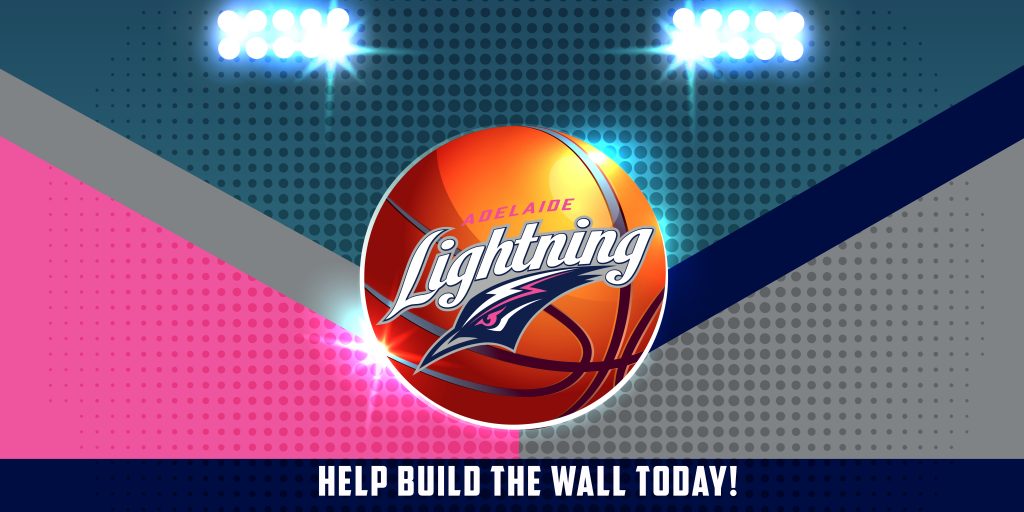 The Adelaide Lightning is a proud member of the South Australian community and we are a club that values inclusion. We want to be a club that represents the entire community and gives YOU some ownership of the team. We need your support to Save the lightning – Build the wall that will keep our athletes in the building!
Once built, the Adelaide Lightning Inclusion Wall will be placed in the player's tunnel, with bricks in the wall featuring the names of donors who have helped to build it. Every time the Lightning run out onto the court, they will see your name and be able to compete knowing they have the support of your community! #all4one
The Adelaide Lightning have partnered with the Australian Sports Foundation so all donations of $2 or more to the Save the lightning – Build the wall! project are tax deductible. Every donation, no matter what size, will play a vital role in keeping the Lightning in Adelaide and keeping our high-performance program sustainable. Donors who chose to give $25 or more will be recognised with their name displayed on a brick in the Adelaide Lightning Inclusion Wall.
Buy a Brick – https://asf.org.au/donate/save-the-lightning—build-the-wall
#ChargeTheBolt #LightningFamily #All4One