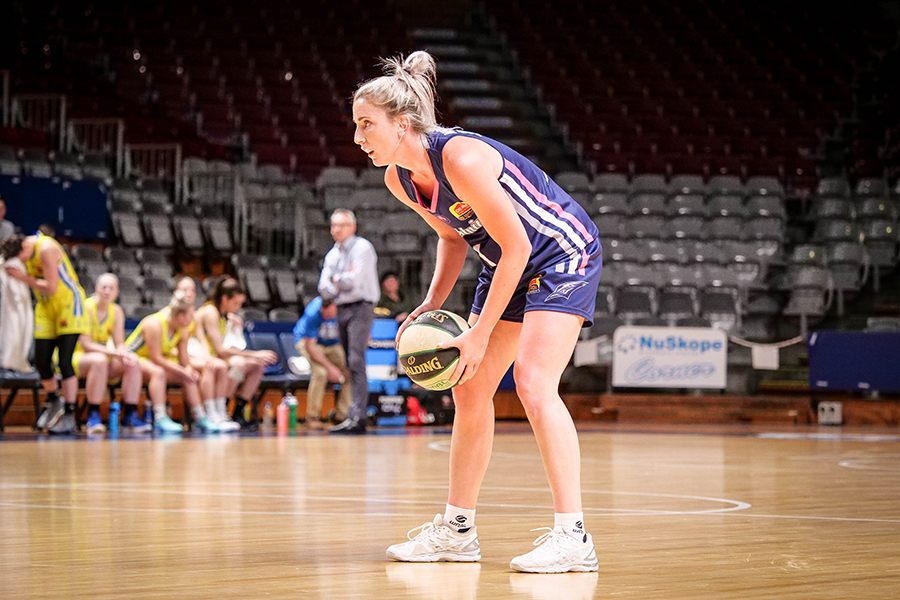 October 28, 2018 | Adelaide Lightning news
Written By: Kieren Vartuli
The Adelaide Lightning snapped a small losing streak with an emphatic 28-point victory over the Bendigo Spirit in front of a strong home crowd!
A huge 3rd quarter in favour of the Lightning saw Adelaide outscore Bendigo 29-14, setting the tone for the rest of the contest.
"The thing I like about this team, is that they are so unselfish and that's enjoyable to coach."
"They walk out of the game and they don't care who scores as long as we get the W" Lucas said.
Before the third term, it looked like a different matchup with the contest being a 2-posession game after one quarter and 1-point lead by the half!
Bendigo came to Adelaide looking for a win and this showed on the floor with the visitors hounding the Lightning defensively.
Strong D applied or not, the Lightning held off the Spirit and hit the visitors where it hurt the most, on the scoreboard.
The battle on the glass was also in favour of the hosts with Adelaide outrebounding Bendigo by more than ten by fulltime.
Bendigo struggled to grab offensive rebounds totalling 11 compared to Adelaide's 19.
Nia Coffey flirted with a double-double by half time and led all scores by the final siren! Coffey had another monstrous game in a Lightning uniform by recording 21-points and 20-rebounds.
Kayla Alexander made her WNBL debut and made her presence known early by recording 10-points, 5-rebounds and 2-dimes. Kayla struggled to keep her foul count down throughout, finishing with 5-fouls in her limited minutes on the floor.
"Kayla has been in the WNBA for six years and one of her primary reasons for being here is to improve and I want to help her do that."
"She is just a great teammate, she hasn't played for 8-weeks, she'll get better" Lucas said about Alexander suiting up for the first time.
Co-Captain Nicole Seekamp struggled with her shot from the floor although found other ways to impact the game. Seekamp dropped a delicious 6-assists complimenting her 11-points.
Ball movement is one key to victory in any game and Adelaide weren't shy about doing just this.
The Lightning recorded 24-assists for the fixture with Chris Lucas' target being twenty-two.
"If we shot the ball a little bit better in the first half, it probably might have been a little bit higher than that.
"Twenty-Four assists are something I'm pretty pleased with" Lucas said.
The Lightning are back in action again next Saturday against the Spirit in Bendigo which may be hazardous.