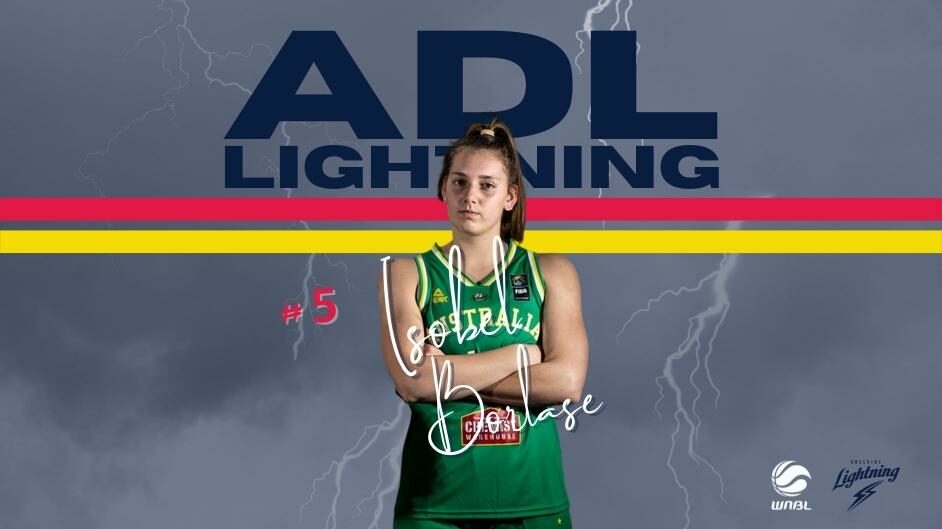 September 27, 2022 | Adelaide Lightning news
Adelaide Lightning is excited to announce the signing of 18-year-old South Australian Guard Isobel Borlase on a two-year deal.
The 180cm tall, guard, who has recently returned from the U18 Asian Championships will be guided into the world of professional sport by her Port Adelaide premiership player father Darryl Borlase and her mother, former Australian netballer Jenny Borlase.
Borlase, who grew up in Adelaide has had an exciting early start to her career, most recently at the Basketball Australia Centre of Excellence and winning the Gems first-ever championship at the U18 FIBA Asian Cup.
The Guard was in the top five amongst all players in scoring (14.4 points per game), assists (4.4 assists per game), and steals (2.8 steals per game). She was also sixth in rebounds with 7.6 rebounds per game after grabbing 14 in the Final. Borlase was also named in the All-Star Five.
Adelaide Lightning General Manager, Tim Brenton is thrilled to see another South Australian start their professional career with Adelaide Lightning.
"Adelaide Lightning is excited to sign one of Australia's most talented basketball players. Borlase is WNBL ready on and off the court and we have no doubt she will be a star for Adelaide Lightning and in the future, the Opals. Our organisation is thrilled to add another South Australian player to our squad, and we are all excited to watch her inspire the next generation of South Australian talent," Brenton said.
Borlase is excited to be joining a Championship winning team in her hometown of Adelaide, "I'm looking forward to my first WNBL season. I was lucky enough to train with the Lightning over the Summer and really enjoyed being challenged by veterans such as Steph Talbot."
"I cannot wait to contribute to the team's success this season under Nat as Head Coach. It really is a dream come to sign my first contract with my home team," Borlase said.
Head Coach Nat Hurst is thrilled for Borlase to be joining the squad, "Not only are we bringing home a local, but she is also a future star of this league and the Opals so to have her back where it all started is amazing. She is so strong and athletic and her style suits exactly what we want to put on the floor. I'm excited to watch her grow this season," Nat said.
Adelaide Lightning memberships are on sale now with the first home game on Saturday 19 November at Adelaide 36ers Arena.
The full fixture is available here.
Memberships can be purchased here.