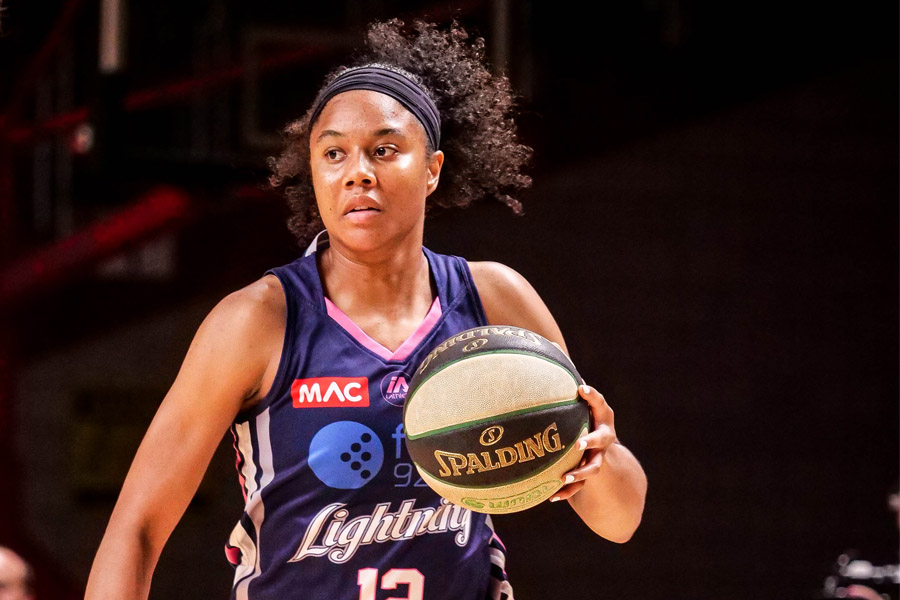 February 13, 2019 | Adelaide Lightning news
Written by Kieren Vartuli
After being on the receiving end of a blowout loss only days ago, the Adelaide Lightning have kept their title dream alive after beating the Capitals on the buzzer 74-73 in front of an electric 3,702 fans.
After several failed go-ahead baskets in the final moments, Adelaide found themselves ahead as the buzzer sounded.
Seekamp bounced back from what was a tough game in the opener notching 19-points, 9-rebounds, 5-assists and 2-rebounds while creating her own highlight reel on both ends of the floor including the winning basket.
"What an amazing game of women's basketball, it had everything.
"Having 3,700 people here was pretty special."
"[I am] immensely proud of our performance, it was going to take something special. We just held them around 18-20 below their average. That's what it was going to take."
"I couldn't be prouder of the group" Lucas stated.
The final quarter of the contest showed the heart and talent of both sides on the floor. With both sides executing offensively, the contest was going down to the wire.
Penina Davidson tied all scores in the latter stages of the third term swinging the momentum in the home sides favour.
Coach Lucas continued his high praise of his backup big Davidson in a post-game press conference.
"Penina's input today was fantastic, she really got on the front foot and she didn't do that the other night so I'm really quite proud of her" Lucas said.
As the game progressed, both sides proved their determination to overcome the swinging odds.
The failure to control the defensive glass proved troublesome for both the Lightning and Capitals with both sides giving up easy extra possessions.
Canberra's Kelsey Griffin caused most of the trouble on the glass by pulling down over 20-rebounds complementing her 24-points.
"I think both teams really dug in, they've still out rebounded us, they've had 23 offensive rebounds."
"We tidied up a couple of areas, we weren't finishing defensive plays in the first half but in the second half we did. There is the game right there" Lucas said.
Inside, it was a tough battle with both sides earning their high percentage baskets.
The few days difference proved pivotal for the game 2 redemption of the Grand Final series. Adelaide's efforts on both ends of the floor drastically improved and it showed on both the floor and scoreboard.
"We walk into an extremely hostile environment, but I can tell you one thing – we learnt from last weekend."
"We know the communication is going to have to be there, we are going to have to play through those emotions of the game."
The final game of the 2018-19 Chemist Warehouse WNBL will see the Lightning travel back over the border for the winner-take-all matchup on the 16th February.