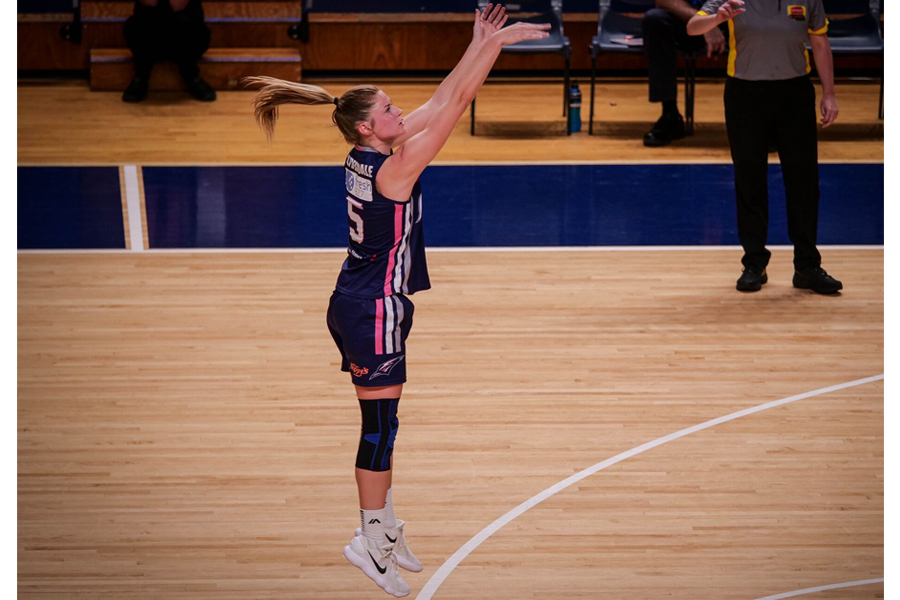 December 29, 2018 | Adelaide Lightning news
Written By: Kieren Vartuli @kierenvartuli
One of Adelaide Lightnings fan favourites – Aimie Clydesdale is suiting up for her 150th  WNBL game at home this Sunday against the Perth Lynx.
Coming off what has been a career season in both points and assists, Clydesdale has continued to develop her role and mentor her teammates on the floor.
In her second season with the Adelaide Lightning, the WNBL Champion averages 5.08-Points Per Game, 2.85-Assists Per Game and 1.31-Rebounds Per Game in a differing role for the club.
The upcoming Round 12 meeting between the Lynx and the Lightning is the second time they will meet for the season.
In their last meeting tipping off Adelaide's 2018 campaign, the Lightning emerged victorious by 12-points.
Since their first meeting in the opening round, much has changed for both sides including the addition and emergence of different threats on the floor.
As the seasons end draws closer, each contest is as important as the next with the fight for a post-season position potentially eluding either side.
The Adelaide Lightning and Perth Lynx tip off at 11:30am in the first leg of the Adelaide Lightning and 36er double header day.
A ticket for the Adelaide 36ers will allow entry into both fixtures and they can be purchased HERE