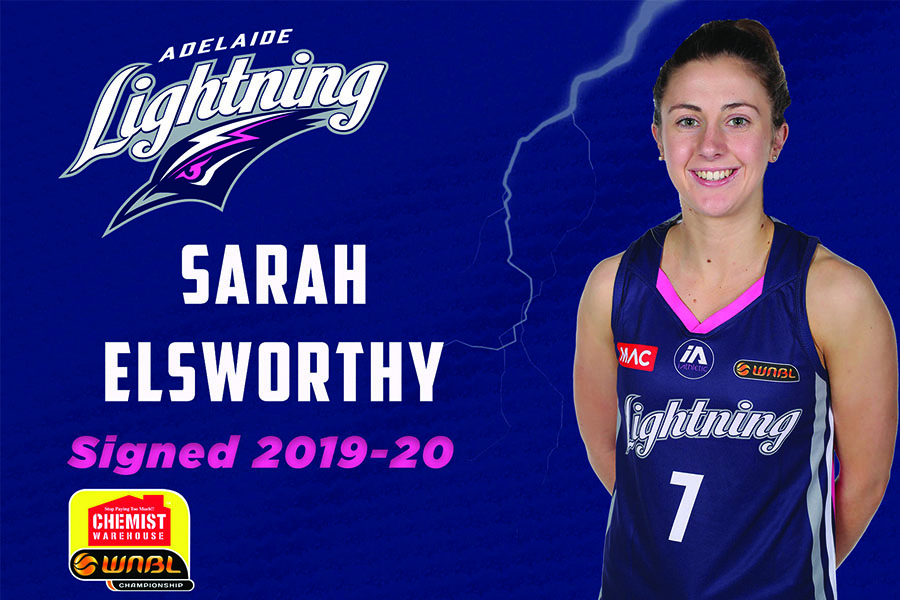 June 26, 2019 | Adelaide Lightning news
MULTIPLE-Lightning award-winning guard Sarah Elsworthy has signed on to return to Adelaide for the 2019-20 WNBL season.
Elsworthy, 21 and a 171cm combo guard, was part of Adelaide's training squad in 2015-16 before coach Chris Lucas brought her into the main group in 2016-17.
The energetic livewire guard rewarded his faith by winning the club's Most Improved Player award, its Best Defensive Player honour and also was identified for the Rachael Sporn Encouragement award, named after Lightning's greatest player and ambassador.
It is the biggest awards sweep by a player who was then still a teenager, in Lightning's history.
"We're excited to have Sarah in the program," Lucas said.
"We're looking for her to step up this year and play an integral part in our program."
Lucas said Elsworthy had been a squad asset last season as Adelaide forced the best-of-three Grand Final Series to go the distance against eventual champion Canberra.
Progressing through North Adelaide's junior ranks, Elsworthy played Premier League for the Rockets before joining Sturt Sabres.
She currently is playing for Werribee Devils in the Big V Championship, averaging 20.4 points at 46 percent, plus 4.4 assists for the league leaders.