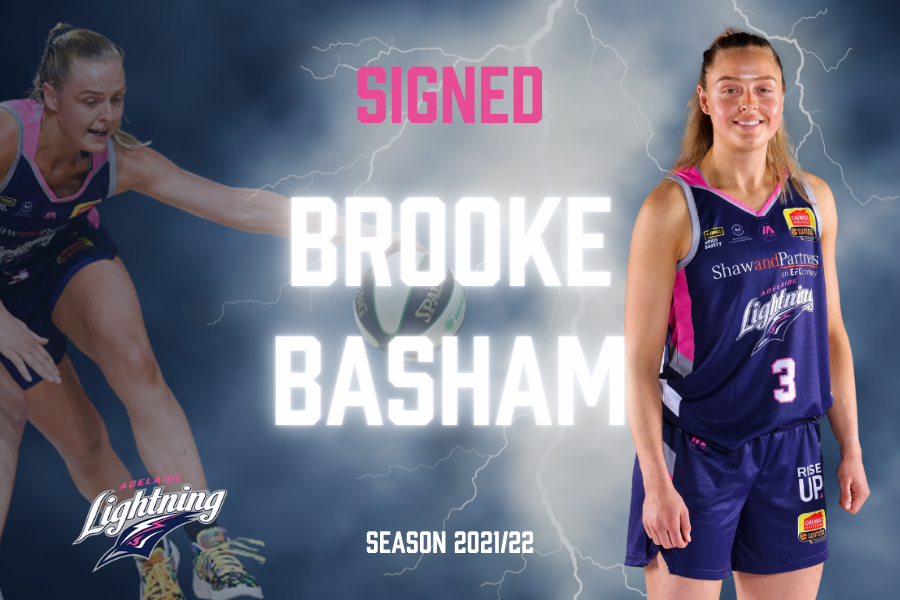 July 9, 2021 | Adelaide Lightning news
She made a splash against the Southside Flyers with a career high 13 points in the WNBL 2020 Season and she has been on fire since returning from injury for the Forestville Eagles in the NBL1 Central. Welcome back to the Adelaide Lightning Brooke Basham…
1-Min Read
The Adelaide Lightning is pleased to announce a second-year contract to another of last year's debutants in Brooke Basham for the 2021 WNBL season. The 23-year-old from down the Fleurieu Peninsula had a strong debut season for the club. The former Eastern Mavericks NBL1 Central guard announcing herself when she was given an opportunity against the Southside Flyers during the 2020 season banking 13 points including a perfect 3-3 triples and 5 rebounds.

Basham was most efficient in her minutes on court as she produced 92 total rank points in 85.8 minutes for the season, an average of 1.07 per minute rank points in her time. She is currently in off-season with the Forestville Eagles in NBL1 Central where she is averaging 21.1 points per game, 4.6 rebounds, 2.4 assists and shooting the ball at 40 percent from the field.

Basham will join the Lightning after the 2021 NBL1 Season and look to continue to provide the energy and punch type minutes she has at the back-up guard position this coming season.