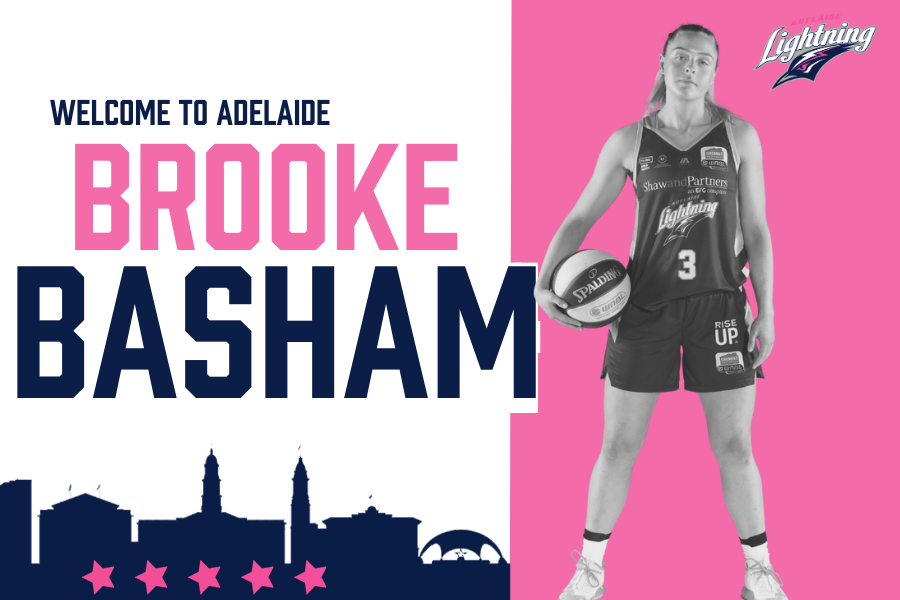 November 10, 2020 | Adelaide Lightning news
Adelaide Lightning has finalised the 2020 roster with the signing of development player Brooke Basham.
Basham hails from NBL1 Central club Eastern Mavericks and has been on the radar of the Lightning for quite sometime.
"It's a dream come true for sure, I have been wanting it forever, with no imports there definitely is opportunities for rookies like myself to see game time during this season," Basham described her elevation.
Basham has been averaging 21.14 ppg in the Adelaide Basketball Challenge this season, but her ability to control the tempo and play multiple positions has earned her the praise of many.
"It's given me confidence and considering the girls haven't played for a couple of months it has also given me the confidence to go for it. It was officially a month and a half since I knew I was on the radar where I caught up with Chris (Lucas) for a coffee and we chatted about a position. With the short season anyone can get injured and I think that flexibility across different roles is going to be one of my advantages," Basham explained about the process of her signing.
Adelaide Lightning has now completed their 10-player roster for the 2020 WNBL Season with one further development player to be announced shortly. Game 1 of the 2020 WNBL season begins Wednesday, 11 November in Mackay.