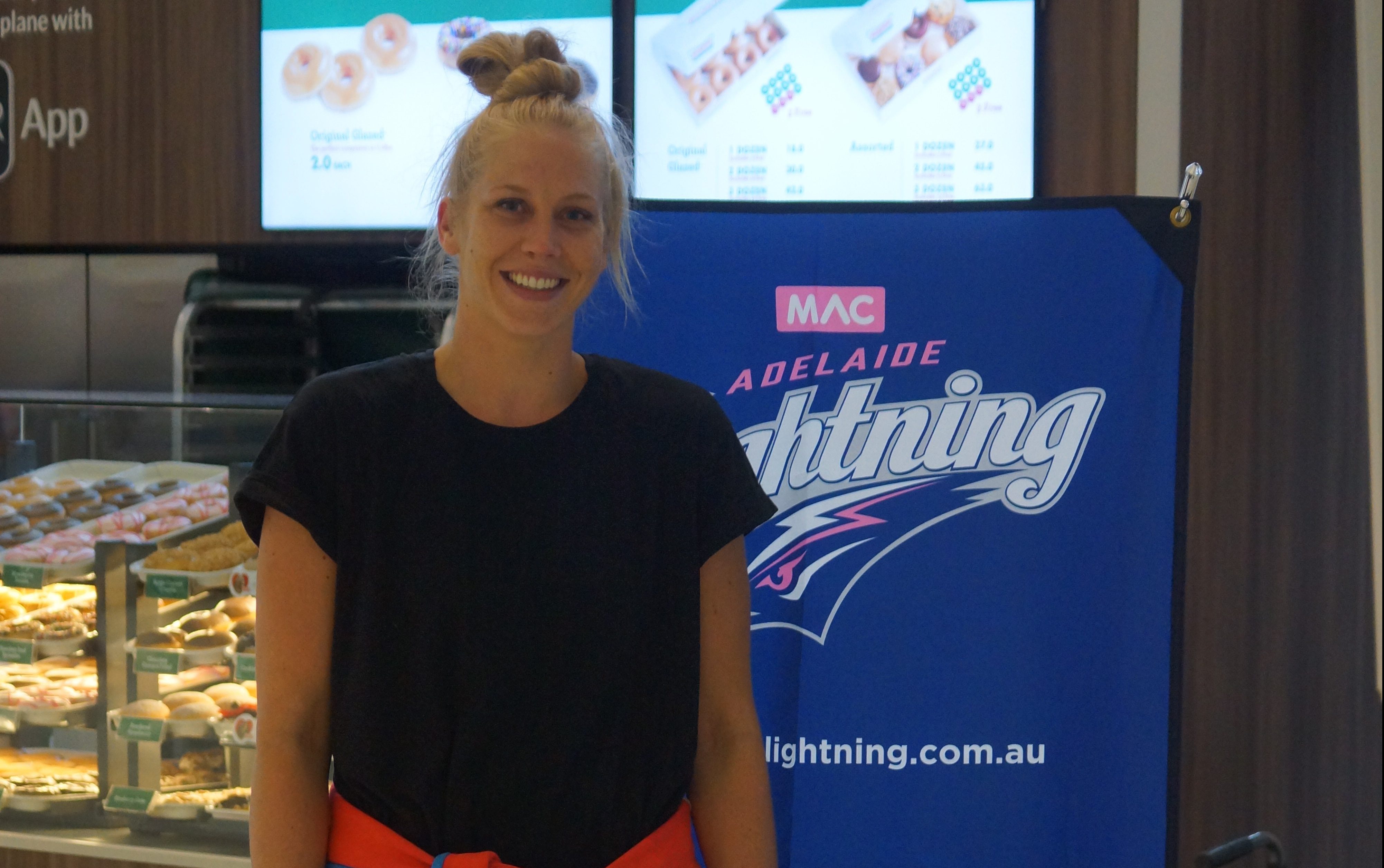 July 29, 2017 | Adelaide Lightning news
MAC Adelaide Lightning star Abby Bishop has arrived in Adelaide today to begin recovery on her injured ankle. 
The 28-year-old rolled her ankle during the Opals training camp two weeks ago, causing her to miss the FIBA Asia Cup in India. 
The London Olympian underwent micro-fracture surgery last week and is already impressing surgeons with her speedy recovery. 
"I'm doing really well. I saw the surgeon yesterday and he's really happy with my progress, which is really great news," Bishop said.  
"It's actually been really, really good and they've been really surprised with how the swelling hasn't been there. I've got a lot of bruising, which is normal when they go into the bone like that." 
Bishop will be restricted to a moon boot and crutches for the next five weeks, but has her eyes firmly set on being ready to go Round 1.   
"If everything goes well, once I get the boot off I can start running, so that will give me a month before the first game. I'm aiming for the first game that's my goal. I need goals to work towards so i can keep my mind on everything, so that's the goal for the first game," Bishop said. 
The former Seattle Storm player, who previously played for Adelaide in 2011-12, is excited for her daughter Zala to grow up in her hometown.  
"Obviously this is where it all began. I'm a South Australian Country girls and to be back in Adelaide where I played a lot of my juniors, my grandparents are still just out of town, it's exciting and it's great for Zala too, to be around what kind of made me the basketballer and person I am too," Bishop said. 
"It is just a great time to come back into the league with Fox back in, great players coming and just being able to come back to Adelaide. My grandparents are getting a bit older and for Zala to have that opportunity to be close to them at this stage of their lives is important to me. To have her involved and just to be back here and be coached by Chris as well that's something i'm really, really looking forward to and he's putting together a great team." 
With A WNBA title under her belt and three WNBL championships with Canberra, Bishop stands out as a natural leader and will use her skills to guide the younger players in the team.  
"I do have leadership qualities that come naturally to me and obviously I'll be doing little bit more as well with a couple of the younger SA kids who are in the squad. Chris has put together a great team. I think everybody compliments each other and it's exciting and I think the whole league is exciting," she said. 
MAC Adelaide Lightning membership is on sale now and can be purchased by following the link.