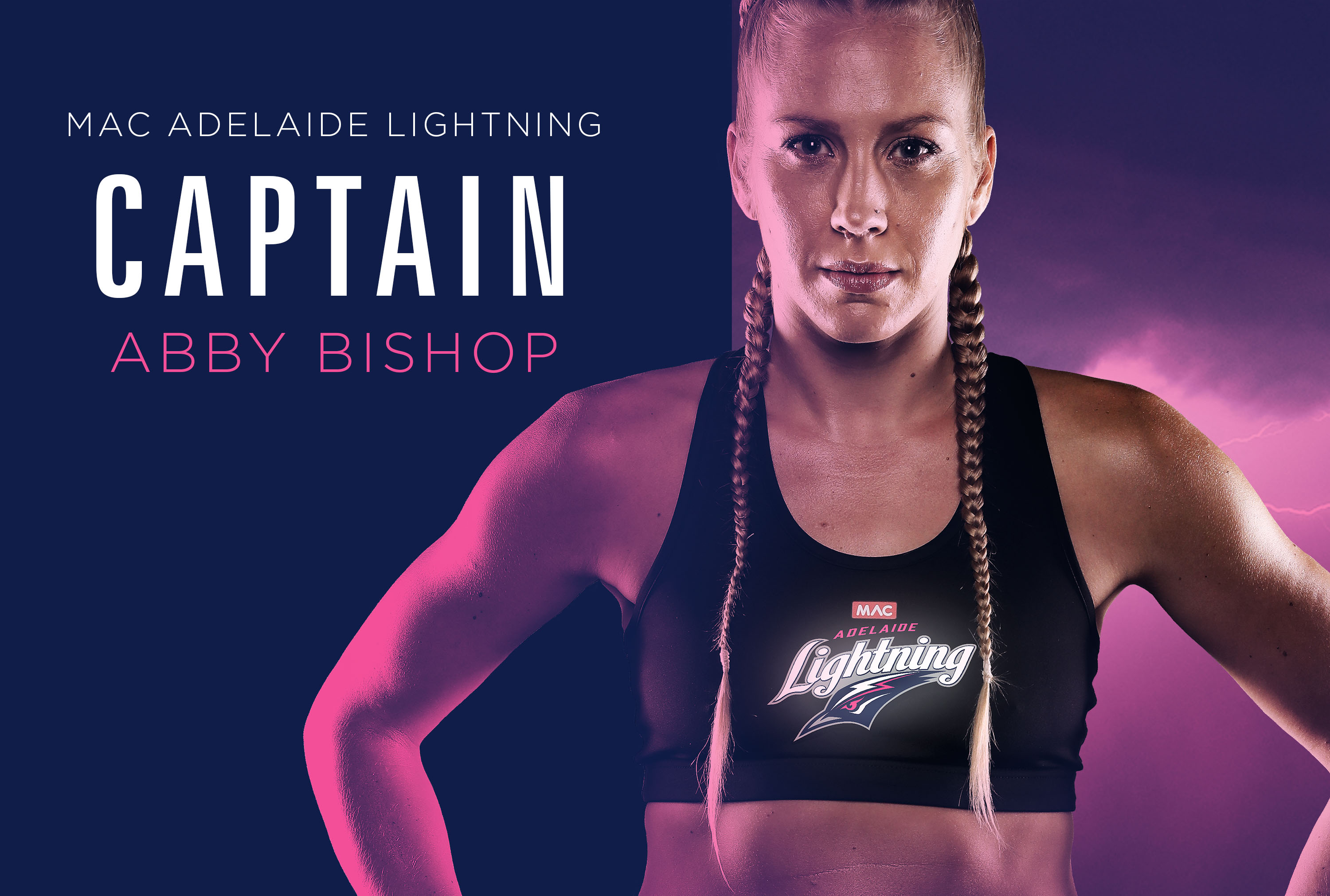 September 7, 2017 | Adelaide Lightning news
Three-time WNBL championship winner Abby Bishop will captain the MAC Adelaide Lightning for the 2017-18 WNBL season.
The South Australian-born London Olympian caused the biggest recruiting coup in a decade, when she signed with Adelaide in May.
With a WNBA title under her belt, as well as three championships with the Canberra Cannons, Lightning's interim coach, Marcus Wong, said Bishop stood out as a natural leader.
"Abby is a young leader that brings a wealth of experience. It's a good chance for her to continue to develop her leaderships skills in a role that she can continue to be in.
"Hopefully she'll be with the group for a while and can lead that next phase of players coming through," he said.
Wong believes Bishop's skills as a mum to four-year-old daughter, Zala, will transfer across to her role as captain.
"Abby has been really good with the girls. She's certainly showcased strong leadership qualities over the last few weeks of pre-season, helping the younger girls we have out there," he said.
"I'm sure that caring, nurturing side of her will come out to those younger girls in the team and I guess the team overall in that leadership role."
Bishop will be supported by sharp-shooting US guard, Natalie Novosel, who signed with Lightning on a two-year contract in May.
Wong is confident the former WNBA player, who played for the Dandenong Rangers in the WNBL last season, will bolster the experience and knowledge in the group.
"Nat's got a wealth of experience and is just generally a natural born leader. Her understanding of the game is exceptional, so she'll add a wealth of knowledge to the group.
"She's a competitor and she just gets people around her working hard and competing," Wong said.
The Adelaide Lightning will take on the Sydney Uni Flames at Titanium Security Arena on Friday, 6 October in their first clash of the WNBL 2017-18 season.