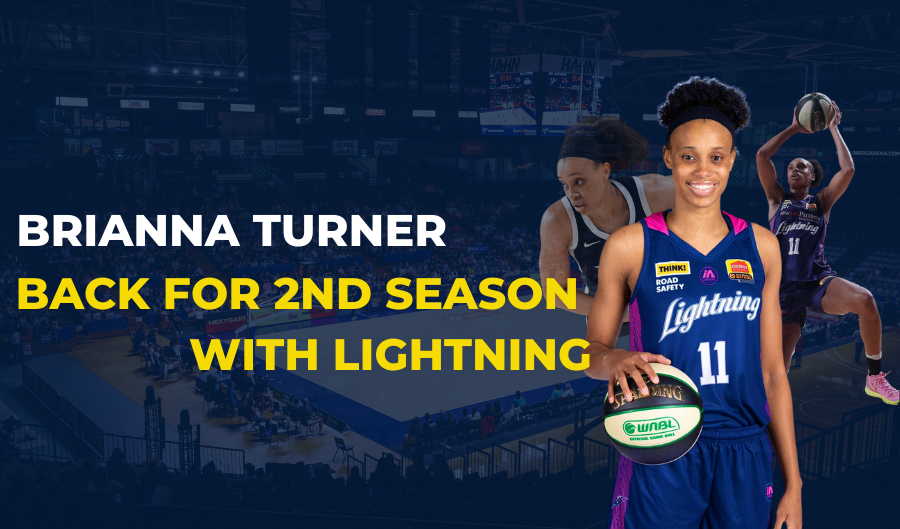 July 25, 2023 | Adelaide Lightning news
BRIANNA TURNER
6'3" | 05 JUL 1996 | TX, USA
 The Adelaide Lightning is thrilled to announce the signing of  Brianna Turner for the upcoming WNBL season.
We are lucky enough to welcome Brianna back to the Lightning family after an outstanding year with the club in 2019. Turner was named the Chemist Warehouse WNBL Show Player of the Year after playing her debut WNBL season with the Adelaide Lightning during the 2019–2020 season. Averaging 16.8 ppg, 10.7rpg and shooting at 48%, Brianna was dominant in her first year out of College.
During her rookie season Turner was named the runner-up MVP, ranking fifth in the league, third in rebounding and first in blocks, before returning to the USA for the WNBA season. After an exceptional college career at University of Notre Dame Turner was drafted at 11th pick by Atlanta Dream and immediately traded for by Phoenix Mercury.
This powerful, 191cm forward was named to the All-WNBA Defensive Team in 2020 and is only the second player in franchise history to make an All-WNBA First Team.
Head Coach Nat Hurst who has played with Brianna is very excited with the signing.
"To be able to sign Brianna back to the Lightning is huge for our club. She has been a star since she finished college and she showed in her rookie overseas season the first time she was here just what a quality player she is.
Now with 5 years more experience we expect bigger things from her this upcoming season".
Clearly, this international recruit is an impeccable addition to the strength of this season's Adelaide Lightning WNBL roster, and we are ecstatic to see the talents bind together and flourish for an incredible season.