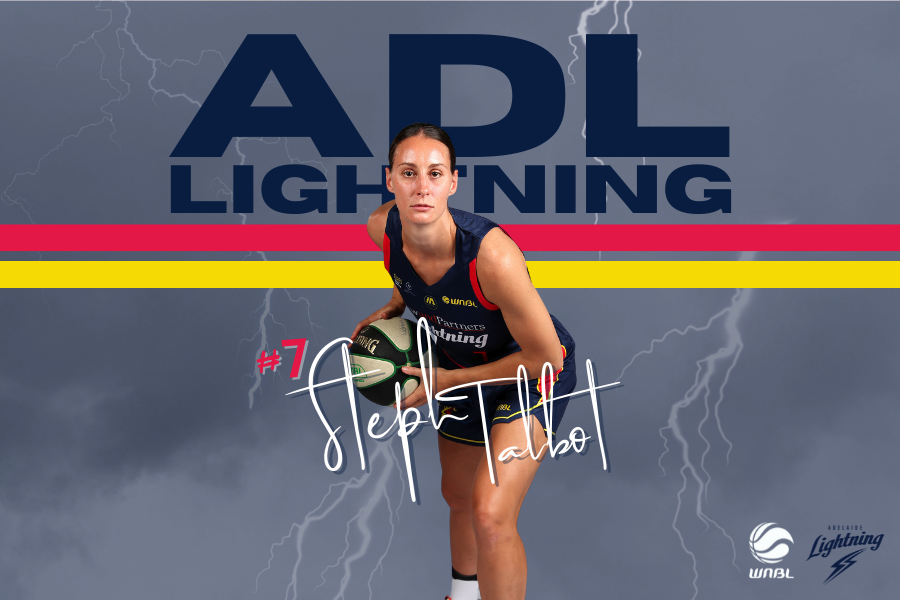 July 1, 2022 | Adelaide Lightning news
The Adelaide Lightning is excited that veteran Steph Talbot will remain in Adelaide as club captain for the 2022-23 season.
The 188cm, 28-year-old will be entering her 9th season with Adelaide Lightning on the back of her excellent form in the 2022 WNBA season with Seattle Storm.
"I am thrilled to be back playing for the Adelaide Lightning and work with new head coach Nat Hurst in a new era for the sporting franchise."
"I am excited by the talent we are bringing to Adelaide under new Head Coach, Nat Hurst. Hurst is building a strong team and we all have the same goal, to win," Talbot said.
Beginning her WNBL career with the Adelaide Lightning in 2011, Talbot played for four seasons, followed by stints with the University of Canberra Capitals and the Melbourne Boomers before returning home to captain the Lightning in 2019.
Talbot boasts two All-WNBL First Team appointments (2020,2021) and was awarded the 2020 WNBL MVP award.
Adelaide Lightning Head Coach Nat Hurst is looking forward to the leadership that the veteran forward will bring both on and off the court.
"Talbott is a star of the league and I'm extremely thrilled to have the chance to work with her again and watch her lead this talented team," said Hurst.
Our two-time Australian Olympian returns to the Opals squad in 2022 after originally making her Olympic debut in the 2016 Rio Olympics.
Basketball Australia this week announced Talbot, in the 2022 Opals leadership group as the Australian-based squad members gather at the Australian Institute of Sport (AIS) in Canberra in preparation for the FIBA Women's Basketball World Cup in Sydney in September.
"I am looking forward to representing Australia at the elite level once again in Sydney. I am in great form and excited by the team who can hopefully bring home a gold medal," Talbot said.
The 2022-23 WNBL season commences on November 3, 2022.