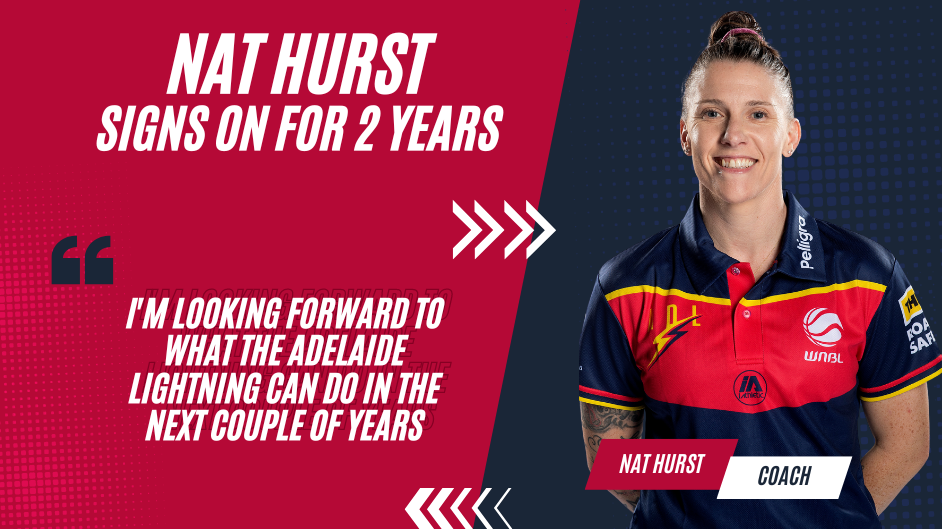 April 7, 2023 | Adelaide Lightning news
Adelaide Lightning is excited to announce the extension of Head Coach Nat Hurst for the next two seasons.
The seven-time WNBL champion said her first season at the helm of the club was full of key learnings.
"I'm thrilled to have re-signed for the next two years. Last season was a steep learning curve, and whilst we didn't show the wins last season, we did a lot of things right and put ourselves in most games.
"It makes me excited to think where we can push ourselves next season. With the support of our GM Reece Turner and owners Pelligra with Steve and Karen Wren, I'm looking forward to what Adelaide Lightning can do in the next couple of years," Hurst said.
General Manager Reece Turner praise Hurst for her dedication to the role.
"Nat did an amazing job building a culture within the club that everyone bought into.
"It's rare to find someone as dedicated and driven as Nat and we're very lucky to have her on board.
"Nat's signing was crucial in ensuring stability in the main role for the next two seasons," Turner said.
The signing comes at a great time with free agency period commencing shortly.
To keep up to date with Adelaide Lightning's latest news during the free agency period, follow the club on Facebook and Instagram.