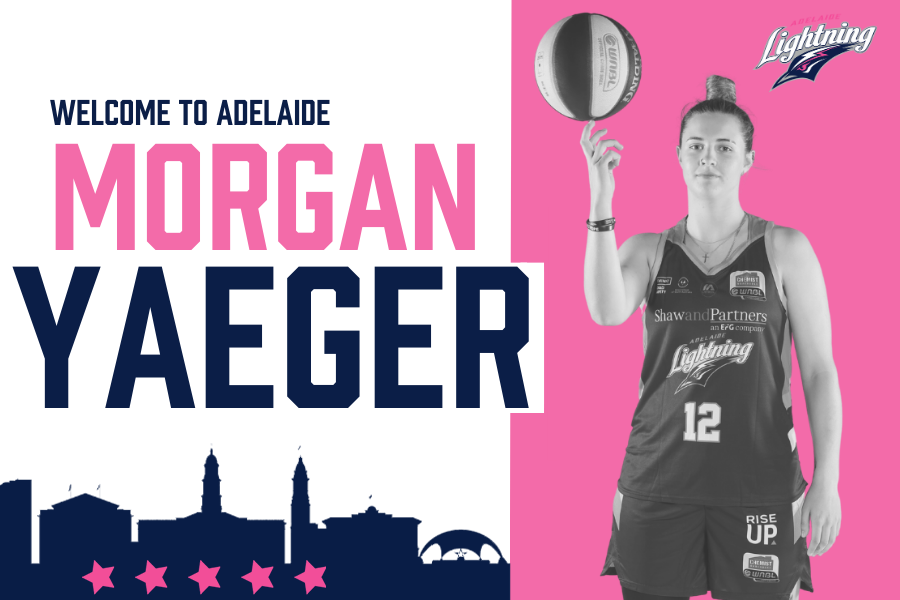 November 10, 2020 | Adelaide Lightning news
Adelaide Lightning has signed Southern Tigers NBL1 Central star and former Oregon Duck Morgan Yaeger for the 2020 season.
Yaeger, a former Forestville Eagles junior joined the Lightning training squad two weeks ago in a bid to take one of the final playing spots this season.
Yeager has been averaging 15 ppg in the Adelaide Basketball Challenge this year and has demonstrated great court vision that has improved out of sight since her time with the Oregon Ducks. She can create off the dribble, facilitate her outside shooters into the game and is cool and calm under pressure with the ball in hand. This quality is what she'll be hoping to demonstrate this season.
"It's an incredible opportunity and something I have been aiming for a long time, it has happened so quickly and I am so excited to be able to play and train with the girls in our team," Yaeger said about her signing.
The Adelaide Lightning have now completed their 10-player roster for the 2020 WNBL Season with two development players to be announced shortly. Game 1 of the 2020 WNBL season begins Wednesday, 11 November in Mackay.