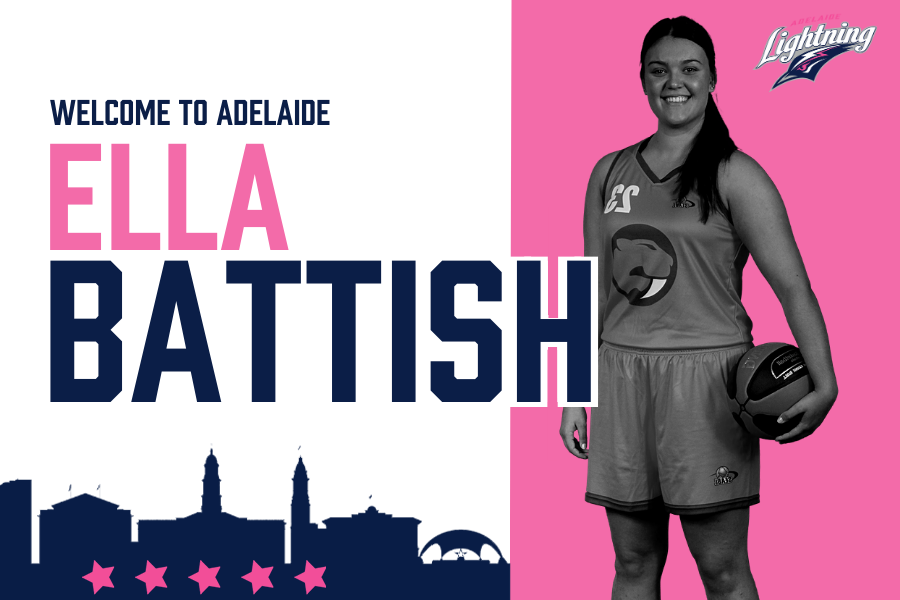 October 28, 2020 | Adelaide Lightning news
Adelaide Lightning is thrilled to announce the signing of Ella Batish for the 2020 WNBL Season.
21-year-old Ella Batish is a 6'2" forward /centre from Cheltenham, Melbourne and will make her NBL1 debut for the Adelaide Lightning in 2020.  Batish joins the ten-player roster ahead of the upcoming 2020 season to be played in northern Queensland. She replaces the injured Alanna Smith who recently withdrew from competition due to an ongoing ankle injury.
Batish played for the Southern Sabres in 2019 and was due to play for the Frankston Blues in the NBL1 South season which was postponed due to COVID-19. She's excited to be joining the team in Adelaide.
"I feel lucky and privileged to get this opportunity to get the call to play considering the year that it has been" Batish explained.
In 2019, Batish averaged 9.1 ppg and 4.5 rpg for the Sabres and is looking forward to filling a role for the club.
"I'm here to play and do what I do which is be a defensive presence and get boards for the team," said Batish.
Ella joins a talented Adelaide Lightning team in 2020, including WNBA player Steph Talbot, rising stars Chelsea Brook and Taylor Ortlepp, Australian 3×3 representative Carlie Smith, local Alex Wilson, and Louella Thomlinson, Abbey Wehrung, Marlena Whittle.
Chairman Bruce Spangler is looking forward to seeing the new look Adelaide Lightning on court and believes it will be a competitive season.
"I think frankly any team can win it on the day, " Spangler said.
The 2020 Chemist Warehouse WNBL season will be like no other, with North Queensland to host a revised season model featuring 60 games of world-class women's basketball inside six-weeks from November 11 to December 20.