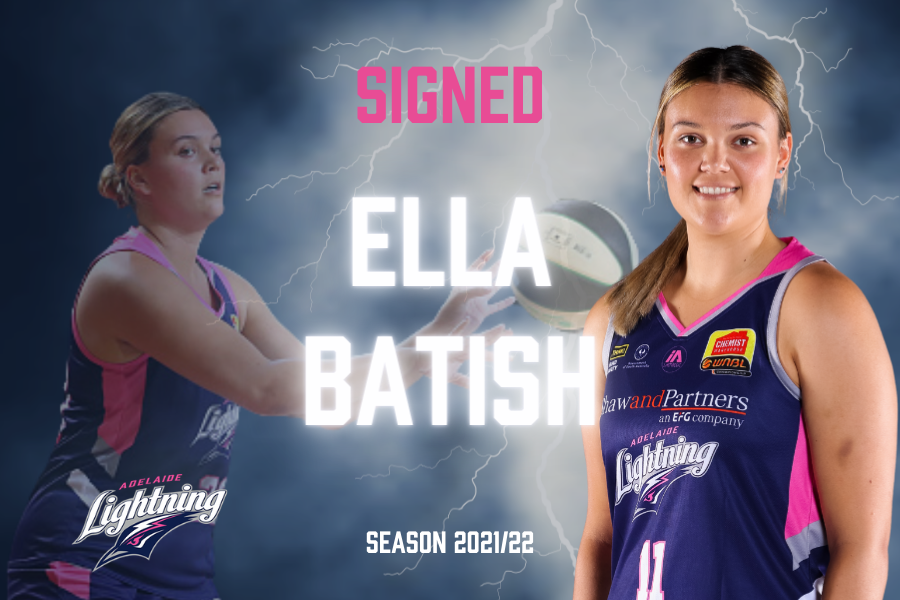 June 11, 2021 | Adelaide Lightning news
She was an important part of the Lightning's bench crew and the club has brought her back by popular demand for another season. You didn't get to meet her in person much last season as she was a late signing for the 2020 season, but you're going to love this power forward centre. Get ready to welcome back one of our future role players for 2021 capable of bits of magic in Ella Batish…
The Adelaide Lightning are pleased to announce they have given a second-year contract to last year's debutant Ella Batish for the 2021 WNBL season. The 22-year-old 6'2" centre from Cheltenham returns for her second year to boost the Lightning's back up options.
Batish was fourth in the Lightning for field goal percentage (40.7) in the statistical categories for the 2020 season. She is currently in off-season with the Frankston Blues in NBL1 South where she is averaging 8.11 points per game, 4.44 rebounds, 1.44 assists and shooting the ball at 46.03 percent from the field.
Batish will join the Lightning after the 2021 NBL1 Season and look to continue to provide forward/centre type minutes and fill the role coach Chris Lucas needs to show the kind of magic she can produce in her debut 2020 season in November last year.