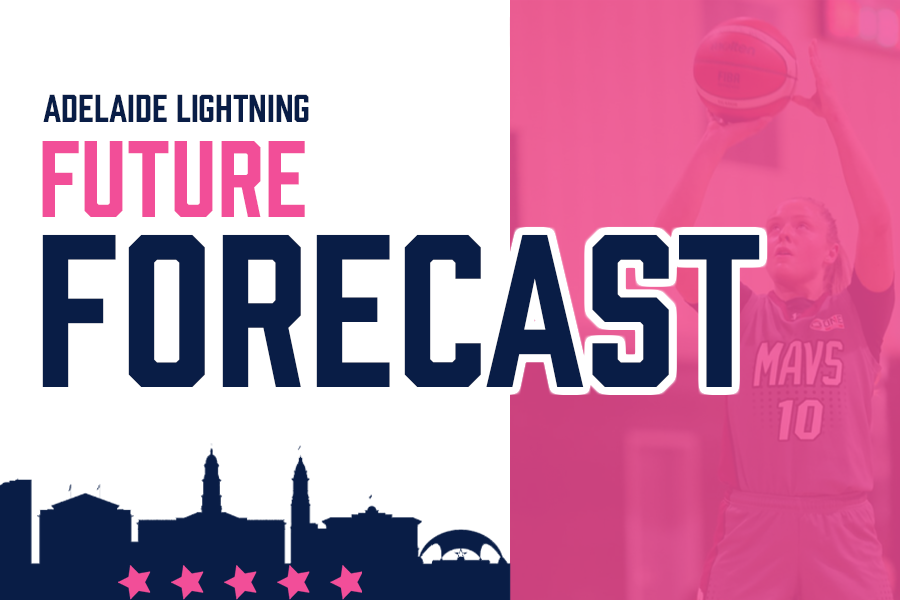 October 2, 2020 | Adelaide Lightning news
Young Eagle and Maverick making most of opportunities
The Adelaide Lightning is always supportive of home-grown talent and with the local Adelaide Basketball Challenge 2020 (ABC) on currently, we'll be keeping an eye on some key players who could be forecasted as future Lightning players. The NBL1 Central competition which we are heading to as a state in 2021 will provide a wider platform than ever before for new talent and the next generation of WNBL players to emerge; so let's take a snapshot look at the future in action across round one to six of the ABC.
Izzy Borlase (Forestville Eagles)
Games: 4
Points per game: 20.3
Total Points: 81
The shining light in the Forestville Eagles 2 side has already a season high of 28 points. She has also clocked up 13, 19 and 21 points in her other games making her one to watch having been a part of the training squad for the Lightning during their practice matches earlier this year. Watching her early the Under 18 is strong with the ball towards the basket and possesses a deadly crossover move which has shaken a few opponents already this season.
Brooke Basham (Eastern Mavericks)
Games: 6
Points per game: 21.2
Total Points: 122
The player who looks to have gained the most in this year already in the league is Brooke Basham (pictured above). Not only has she clocked over 100 points in her six games, she has scored no less than 13 points per game and looks an unstoppable force. Three times she has also registered 20 plus points. Her leadership and organising of the Mavericks line-up on court has been very evident in the opening months of the competition.
Jade Johnson (Sturt Sabres)
Games: 4
Points per game: 13.0
Total Points: 65
The St Francis Terriers graduate has hit the league with a bang facilitating an undefeated Sturt side that has taken top of the ABC. In four games she has played, she has scored no less than 13 points with a season high twice of 19 points against the Norwood Flames and the West Adelaide Bearcats.
Sam Lubcke (Eastern Mavericks)
Games: 5
Points per game: 21.6
Total Points: 108
The forward for the Mavs has shown much promise early this season and with a team already with potential future Lightning players, she is not being outshined in her position. The second highest scorer in the league, Lubcke has already tallied up 108 points including four 20 plus point games including 28, 25, 23 and 20 this season.
Olivia Thompson (South Adelaide Panthers)
Games: 5
Points per game: 24.4
Total Points: 122
Could she get another look in the former Melbourne Boomer and Perth Lynx player? Thompson has been a force to be reckoned with this season already as the league's leading scorer with 122 points. The 2016 Halls Medallist forward/centre has had no less than 17 points in a game this season and forms a strong one-two punch with Mollie McKendrick (another former Lightning player) at the Panthers. At 27 years of age she still has much of her basketball life ahead of her and the performances in the ABC have not gone unnoticed. It would not surprise me if a WNBL club was considering signing her to their roster this coming season given these outstanding individual performances.
Morgan Yeager (Southern Tigers)
Games: 6
Points per game: 14.0
Total Points: 84
From Duck to Tiger is an interesting transition for the Forestville Eagle and National junior star considering that is where she did most of her basketball. However, the opportunity to play under state coach Matthew Clarke at the Southern Tigers was an opportunity Yaeger seems to be relishing. Her court vision since attending college with the Oregon Ducks has improved out of sight and after watching her play Saturday night against the Mavericks, you can see why she would be one to keep an eye on. She can create off the dribble, facilitate her outside shooters into the game and is cool and calm under pressure with ball in hand. She is definitely one to watch as most of the in the know Basketball South Australia fans have known for years.
Make sure you keep an eye on the Lightning Press for more players to keep an eye on for the future of female basketball in South Australia and the WNBL.
Written by Tristan Prentice (South Australian Basketball Media Advisor)