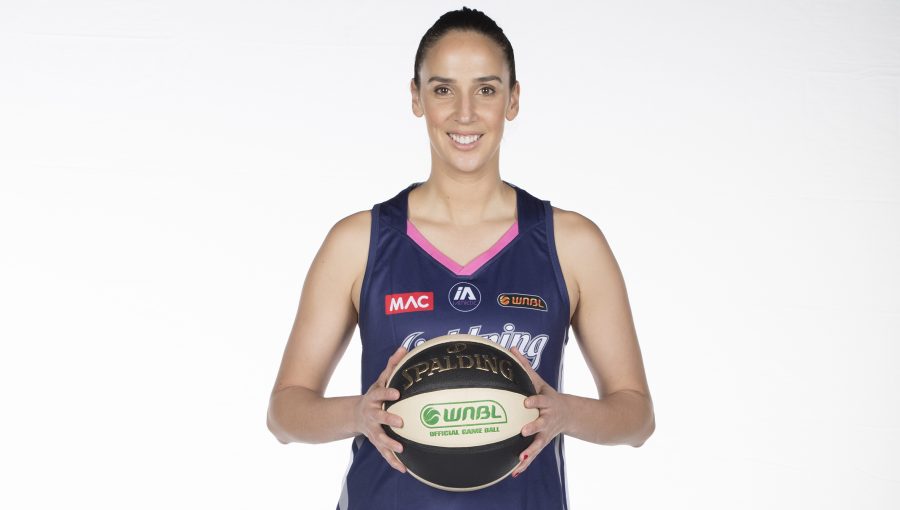 October 14, 2017 | Adelaide Lightning news
MAC Adelaide Lightning star Laura Hodges will miss the rest of the 2017-18 WNBL regular season with a severely broken finger.
The power forward injured her wedding-ring finger four weeks ago, during a preseason match, but played Lightning's first two games of the season before the pain became too unbearable.
"I think I've got a pretty good pain threshold. I thought I was managing it ok, but at practice on Monday night there was a few times I caught the basketball in just a normal pass and I thought I was going to vomit from the pain.
"It got to the point where I wasn't handling it anymore and then once I saw the surgeon he explained to me why," Hodges said.
The four-time Olympian said she risked permanent damage to her finger if she continued to play on.
"The surgeon said the more I keep trying to play on, there's a risk of not getting it back to full function in the future.
"He said after surgery it should return to 90 per cent, which is normal for a sporting person. If I kept going I probably would have risked it not functioning at all in the future," she said.
The 33-year-old will undergo reconstructive surgery on Tuesday and is expected to miss the next 12 weeks.
Adelaide Lightning Head Coach Chris Lucas is hopeful Hodges will be available to re-join her team if they make the playoffs.
"To lose someone as experienced as Laura out of rotation is disappointing for her and the team," he said.
"However, it does create opportunities for other players and we'll be calling on all of our team to step up to cover the loss of Laura," he said.
Lucas said Hodges remains an integral part of the team, despite being side-lined.
"Laura will continue to be involved with the program and is invaluable moving forward. Her experience and strong leadership is of huge value to the young girls on the team.
"We are hoping for a speedy recovery, so Laura can return to the court as soon as possible," he said.
MAC Adelaide Lightning take on Bendigo Spirit in a double header with the Adelaide 36ers on Saturday, 21 October at Titanium Security Arena at 2.30pm.