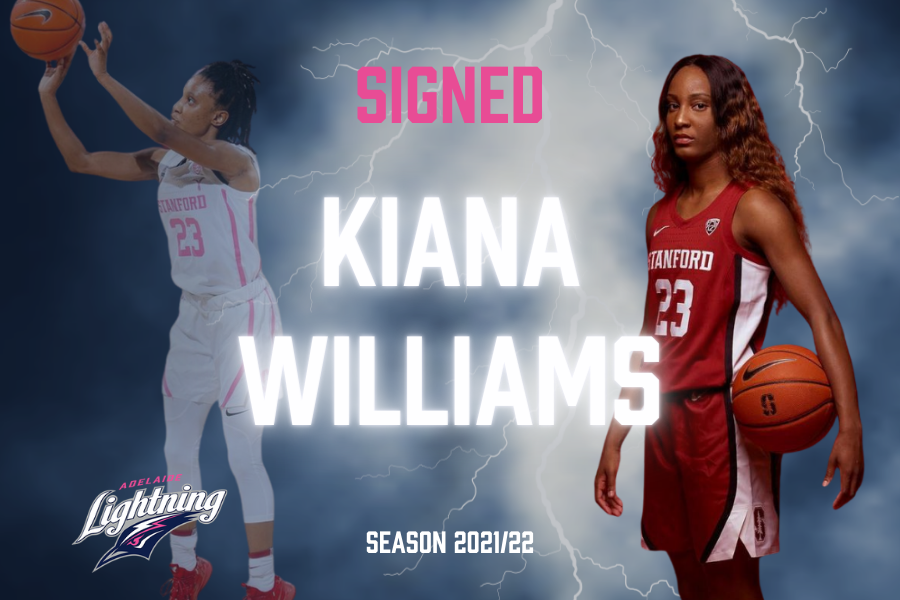 October 25, 2021 | Adelaide Lightning news
Our first import has arrived and she's going to bring combat with a K! Meet WNBA Seattle Storm's and all-time Stanford sharpshooter Kiana Williams…
2-Min Read
The Adelaide Lightning have signed dynamic American guard Kiana Williams from the WNBA Seattle Storm for the 2021 season. Williams was the number 18 pick in the 2021 draft and is no stranger to some of our Lightning players. Her team-mate was Steph Talbot at the Storm, whilst in college with the Stanford Cardinals she played alongside the incoming Alanna Smith.
The 22-year-old 5"8" guard from San Antonio, Texas is a sharp shooter. She is the all-time leader in made triples (310) and led Stanford to the 2021 national title, their first since 1992. She averaged 13.5 points, 3.4 assists, 2.4 rebounds and averaged 41.9 percent from the field during her college career for the cardinal red and white. She was also the PAC-12's Tournament most outstanding player in 2021 including 26 points in the decider. Williams has several other distinguished achievements through her high school at Karen Wagner and college career earning her a shot at the Storm despite a deep guard roster.
She played eight games before being squeezed out of the roster, however clearly brings some experience and excitement to watch for your Adelaide Lightning this coming season.