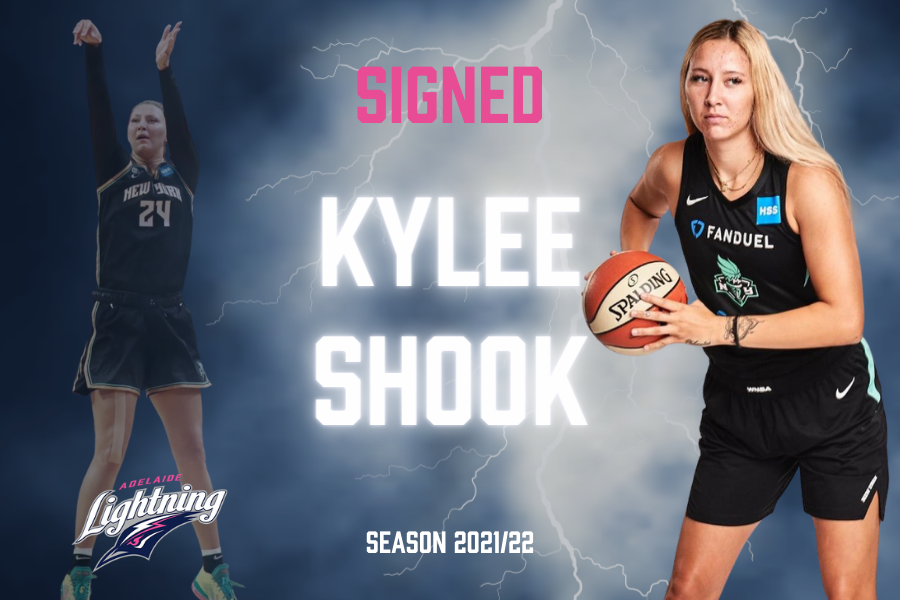 November 16, 2021 | Adelaide Lightning news
Our second import is here and is ready to "shake", well may well have shook up the WNBL by end of 2022. From the WNBA New York Liberty, meet power-forward centre Kylee Shook…
2-Min Read
The Adelaide Lightning have secured their second import signing American power-forward centre Kylee Shook from the WNBA New York Liberty for the 2021/2022 season. Shook was the number 13 pick in the 2020 draft and is another that is no stranger to some of our Lightning players.
The 23-year-old 6"4" power-forward/centre from Colorado Springs, Colorado has a reputation for being a high field goal percentage shooter coming off a career high 46.7 percent, a rebounding machine coming off 3.5 rebounds per game and extremely efficient from beyond the perimeter coming off 39.3 percent in the recent WNBA season.
She averaged 10.1 points, 8.1 rebounds over her senior year for the Louisville Cardinals and holds the all-time record for most blocks in a season with 223. She was also named the Atlantic Coast Conference (ACC) Defensive Player of the Year as well as All-First Team and Defensive Team selection. To cap it off she also picked up ACC Naismith Defensive Player of the Year in 2020.
Shook played 30 WNBA games, starting 19 of them in 2021 and with a season high 16 points against the Connecticut Sun (which finished top of their WNBA conference), she'll show that by name and by nature; this player is here to shake up the WNBL.
Lightning Memberships are on sale now. Join the team and be ready to strike in 2022 from December.