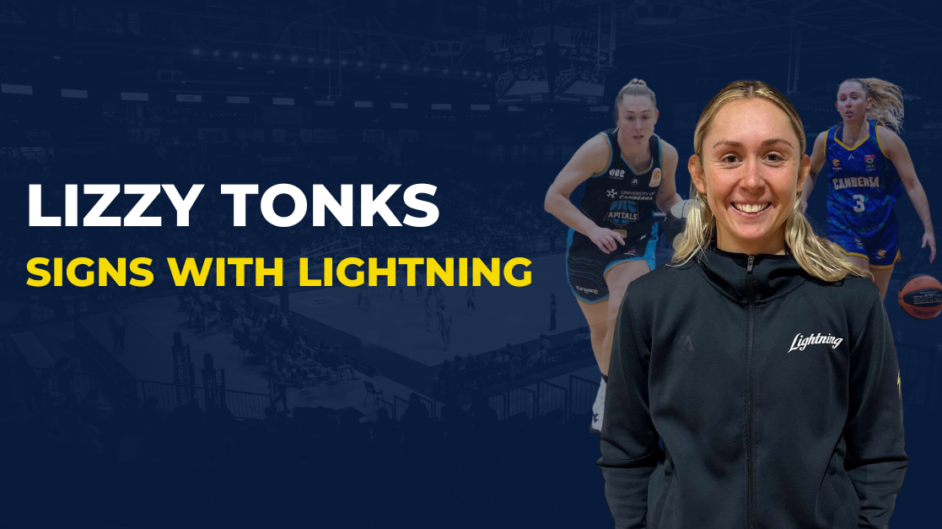 July 5, 2023 | Adelaide Lightning news
Elizabeth Tonks
5'8" | 24 MAY 1997 | CFS, NSW
The Adelaide Lightning is proud to announce the signing of Elizabeth Tonks for the upcoming WNBL24 season.
Tonks, who is currently playing for the Canberra Nationals in the NBL1 East competition is having a stand out season averaging 21.7ppg, 7.1rpg and 4apg. Already having a synergy with Coach Nat Hurst and new signing Issie Bourne will be great for the new pair coming into Adelaide.
Standing at 172cm, Tonks bring a great intensity and determination to her basketball and will be an incredible asset to our team. After rising through the ranks under the Centre of Excellence Program at the AIS Tonks played her debut WNBL season with the UC Capitals in Canberra last year.
Lizzy is thrilled to be apart of the Lightning for this upcoming season;
"I couldn't be more excited to call myself a Lightning player. I've only heard great things about the team and culture in Adelaide. I can't wait to get down there for the season!"
General Manager Reece Turner welcomes Lizzy to the team.
"Lizzy is having a great year with Coach Nat in Canberra and has shown she belongs in the WNBL. We love her energy and determination on court coupled with being a great teammate and person off the court.
Lizzy adds another layer to our depth of our roster build and we are very excited of what she can add to our Lightning team.