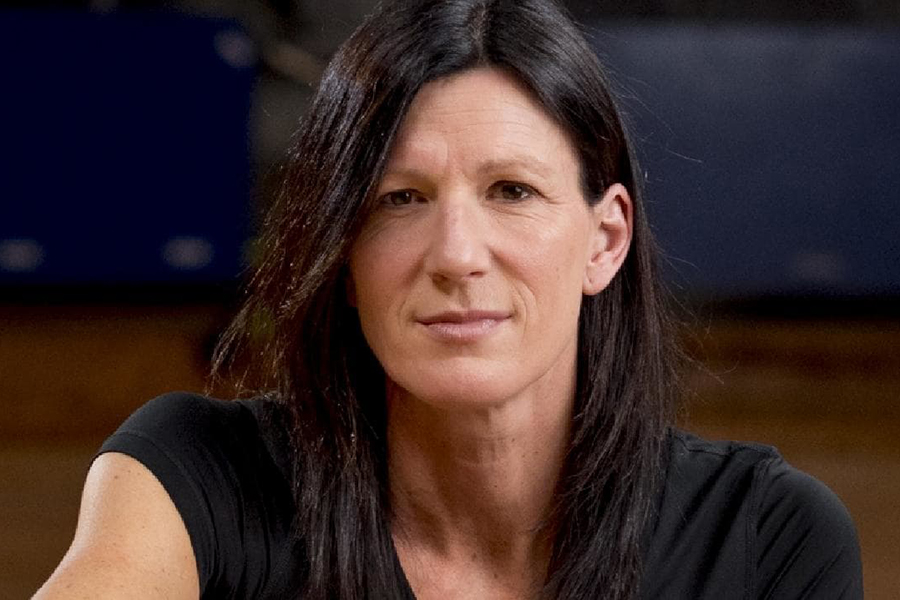 May 24, 2019 | Adelaide Lightning news
Three-time Olympic medallist and Australian basketball great Rachael Sporn (OAM) has been appointed as the sixth member of the Start-Up Group for the Athlete-led Movement for change, Global Athlete.
Rachael, a three-time Olympian, will continue to enhance the Australian voice of Athletes' on the global stage as it looks to inspire and drive positive change across the world of sport.
"As athletes, we are the biggest stakeholders in sport so it only seems right that our opinions are heard. And personally, I believe that my experiences both domestically and internationally over a near-20-year period will sit well with working towards creating a positive sporting environment for athletes of all ages," Rachael says.
Rachael's sporting prowess speaks for itself with two Olympic silver medals, an Olympic bronze medal and a World Championship bronze medal to her name. She is also a five-time Australian Women's National Basketball League (WNBL) Championship winner as well as being named seven times in the WNBL All-Star Five, an honour bestowed on the five best performing players in the league following every WNBL season.
After retiring from competitive sport in 2004, Rachael has taken on numerous leadership roles including the CEO position at the Australian Melanoma Research Foundation, a cause which is close to her heart. In November 2019, Rachael joined the Australian Sports Anti-Doping Authority (ASADA) as an Athlete Education Presenter.
She says the appointment to the Global Athlete Start-up Group is a privilege and an opportunity to present the voice of Australian athletes at a time when athletes are mobilizing for change on an unprecedented level.
"I look forward to exploring opportunities to collaborate with Aussie athletes to see what issues they view as being the most important to achieving positive change in sport, whether that be along the lines of athlete welfare or a more robust worldwide anti-doping system."
The Director General of Global Athlete, Rob Koehler, welcomed Rachael to the fast-growing Movement: "I am delighted to welcome someone of Rachael's stature to our Athlete Start-Up Group. As we all know, there are few more passionate sporting countries than Australia, and so it's only right we have Rachael onboard to help rally the athlete sentiment for change in Australia and Oceania – a sentiment that I know is growing across an athlete community that wants to shape the destiny of sport."
The Global Athlete Start-Up Group currently comprises the athletes: Callum Skinner, Ali Jawad, Caradh O'Donovan, Noah Hoffman, Benoit Huot and Rachael Sporn; and is supported by Global Athlete Director General, Rob Koehler, and Director of Communications, Ben Nichols. Since its launch in February, Global Athlete has been undertaking a 'listening exercise' designed to learn and understand the most significant issues for the world's athlete community.
ENDS
About Global Athlete
Global Athlete is a new international athlete-led movement aiming to inspire and drive change across the world of sport. As a movement run by athletes, for athletes, Global Athlete's goal is to balance the power between athletes and sporting leaders, and to enable athletes to have their say about the way in which sport is run. Global Athlete aims to change sport for the better and bring it into the twenty-first century by mobilizing athletes, following the recent unprecedented uprising in which athletes have called for enhanced rights and changes to the way sport is governed.
About ASADA
With the legislative responsibility for delivering the Australian anti-doping programme, ASADA has as its primary goal to protect the health of athletes and the integrity of Australian sport by minimising the risk of doping. ASADA achieves this through its focus on enhanced engagement and partnerships, enhanced intelligence, enhanced education and awareness. ASADA works closely with athletes with the establishment of the ASADA Athletes Advisory Group which has direct input into ASADA's anti-doping operations, ASADA is also training leading athletes to become anti-doping educators.