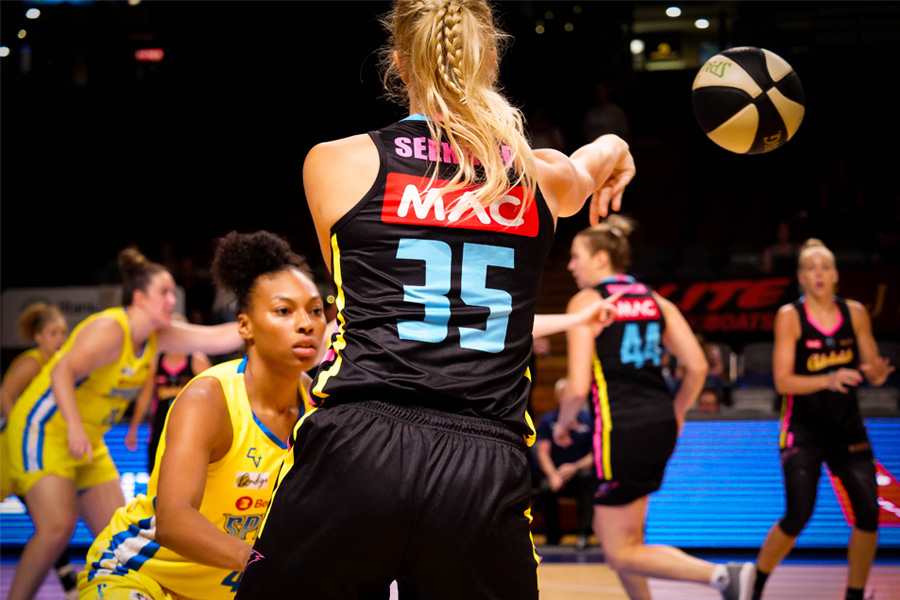 December 29, 2017 | Adelaide Lightning news
Kieren Vartuli 
After falling to the Sydney Uni Flames just before Christmas, the Lightning crushed any remaining spirit Bendigo had in their last contest of the season with an 87-74 victory.
Despite their tough season, Bendigo kept their spirits high and continued to pester the Lightning throughout on both the court and scoreboard.
Adelaide led the contest by as much as 16-points before the final quarter where they emphasised their superiority over their visitors.
Despite the final quarter emphasis, the Spirit cut the margin down to five-points by three-quarter time after outscoring Adelaide 15-18.
A major factor of Adelaide's victory was their ability to utilise their extra possessions throughout. The Lightning finished the fixture with 16 second chance points as well as 19-points from turnovers.
Adelaide's controlling of the glass throughout was crucial to their victory, as they outrebounded Bendigo by more than 10, including eight on the offensive glass.
By halftime the Lightning were shooting just under 50 per cent although this dropped to 45 per cent by fulltime.
Despite the slight drop in field goal percentage, the Lightning rectified their game offensively with some supreme ball movement.
Adelaide left the court for the final time with 22-assists, including six from Nicole Seekamp alone.
Seekamp's assist total was only one aspect of her game impact, as she notched 22-points and was 1-point shy of the game high.
Import Ruth Hamblin sealed the honour of highest scorer, totalling 23-points off 46.7 per cent shooting.
Hamblin was one of three who flirted with a double-double. Hamblin pulled down seven-rebounds of her own, including two on the offensive end.
Abby Bishop continued to display her wide range of skills on the court, toying with her own double-double, ripping down her average of nine-rebounds.
A pair of Bishops 15-points resulted from a contested circus layup, with her sinking a falling attempt in the low post, igniting the crowd.
Despite the victory, Adelaide will not see finals action, although, they did show promising signs for the future.