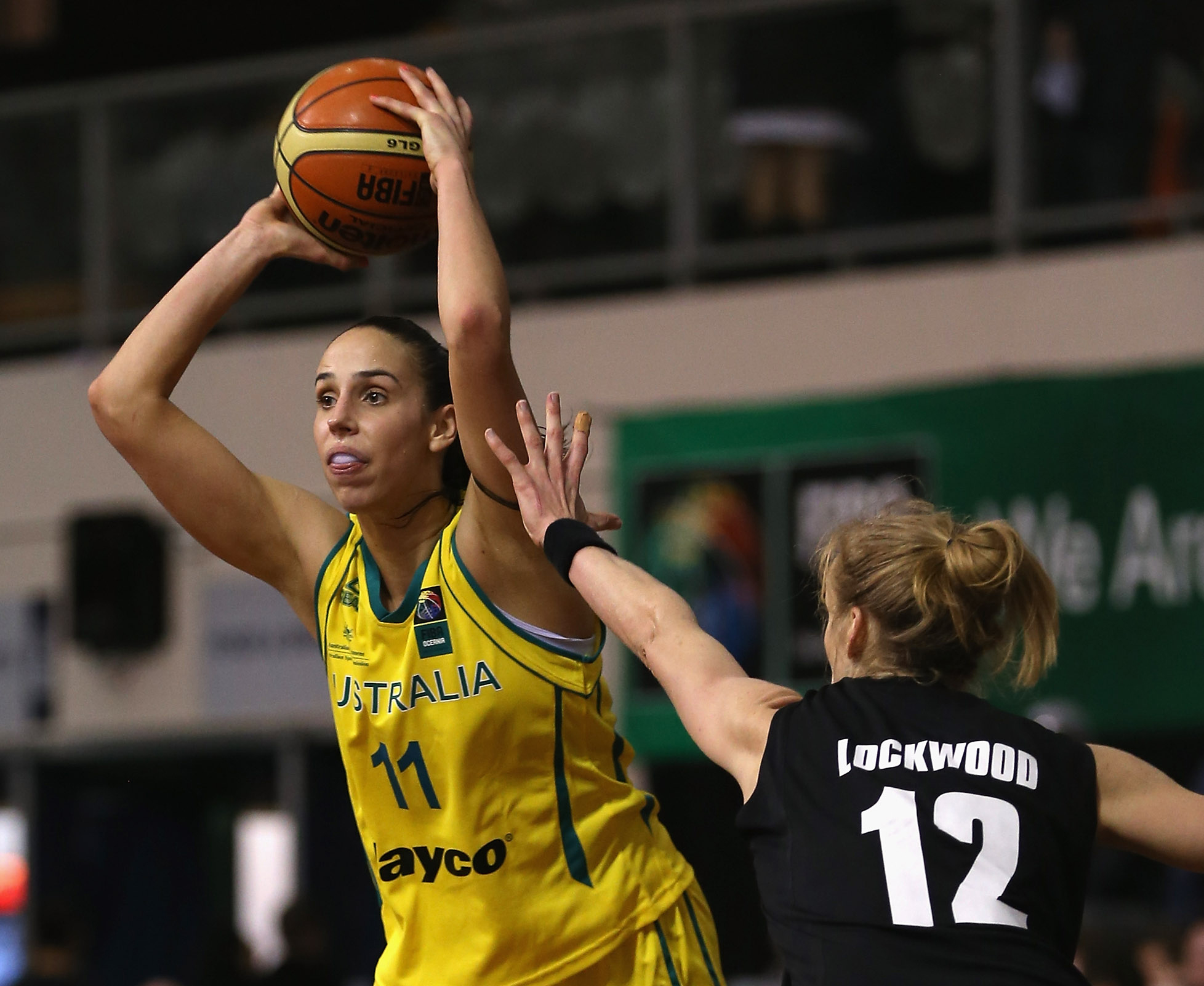 July 7, 2017 | Adelaide Lightning news
MAC Adelaide Lightning's Abby Bishop and Laura Hodges have been named in the Australian Opals team that will compete for the FIBA Asia Cup in India in late July.
Bishop, who signed with Lightning in May, is hoping her recall will be a fresh start to her international career.
"I did fall out of love with the international game for a bit, but it's nice to be back and actually enjoying it," Bishop said.
"I really enjoyed the camp we just had with Sandy (Brondello), so for me it's about just taking it one step at a time."
The 28-year-old feared she may never play for the Opals again, after being forced to quit the team following a childcare dispute with Basketball Australia in 2014.
While the disagreement was resolved the following year, her road back to the Opals has been rocky.
Her Rio Olympic dream was shattered in 2016, after the South Australian discovered a 24 centimetre blood clot in her arm that sidelined her for three months.
The former Seattle Storm player is now ready to put the past behind her and has her eyes firmly set on India.
"It's just nice to be back after so long and I feel like I fit in. It just feels normal and I'm leaving the past in the past," Bishop said.
"I am one of the older girls in this new group so I'm excited by that and Sandy has just said do what you do to be a leader, so that's my goal."
Bishop will be joined by Lightning teammate and Olympic veteran Laura Hodges, who is excited to be representing her country once again.
"I always love wearing the green and gold. It's exciting and going to be a new experience because we're travelling to India and the Opals have never been there before, so it's going to be a new environment and a new tournament for us."
The 33-year-old is looking forward to building upon a partnership with her new Lightning teammate.
"Abby and I have played together with the Australian team a little bit before, so it will be exciting to play with each other again, but also as teammates in Australia," Hodges said.
"We don't have to play against each other anymore and we'll get a nice little chemistry going in the next couple of months and hopefully it can transition to the Lightning."
Opals head coach Sandy Brondello is confident she has selected the right combination to combat competitors.
"It was a difficult decision in naming the final team, but we feel they will be able to play against all the contrasting styles of the opponents we will face at the FIBA Asia Cup," said Brondello.