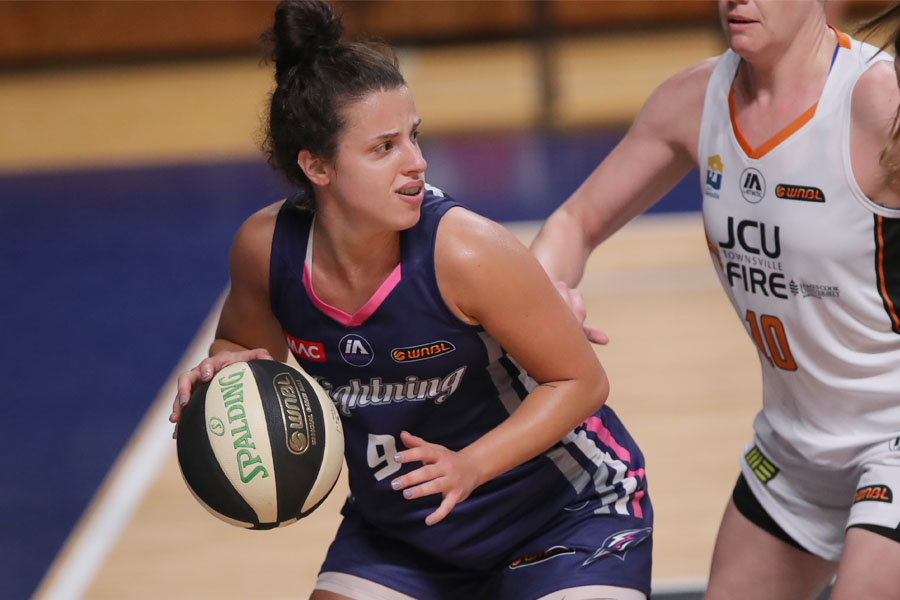 November 18, 2017 | Adelaide Lightning news
Kieren Vartuli- Twitter @kierenvartuli
Just under a fortnight ago, the Lightning fell to the Fire in thunderous fashion by 42-points. Two weeks later, it was much the same, but with a lesser score line, as Townsville blew out their hosts by 23-points, 79- 101. Townsville not only supplied their fifth loss of the season but second in six days early Saturday afternoon.
Captain Abby Bishop recorded a double-double by the end of the third term, but struggled from the floor throughout.
Bishop was the only offensive option on the floor for Adelaide, totalling 24-points off 34 per cent from the field.
The first half of the contest proved costly for the hosts being outscored 17-28 and 16-25 respectively. Despite the difficult first half, the Lightning showed spurts both offensive and defensive goodness proving they were down but not out.
Unfortunately, games aren't won on only one end of the floor and this was displayed throughout. Adelaide sagged off defensively during the contest allowing some easy baskets which were vital down the stretch.
Although, despite giving up said baskets, the Adelaide girls had some lightning hands picking up six-steals and four-blocks throughout.
Offensively, Hamblin, Bishop and Nicholson were astounding on the glass totalling 10 of Adelaide's 16 offensive rebounds.
Despite the scoreboard saying otherwise, Adelaide kept their foot on the offensive pedal and showed some of their versatility from both the floor and the line. Overall, Adelaide finished just under 40 per cent from the field and just under 70 from the Free Throw line.
With each possession potentially pivotal, Adelaide scored nine-points from second chance opportunities and 40-points in the paint.
Hamblin put in some physical work during the final term and was rewarded with four of her nine-points.
She showed some muscle close to the basket despite the physical D and earlier finished her attempt through contact.
Unable to finish the and one with a free throw, Bishop came up with the offensive rebound cutting the margin to 13-points.
Despite trailing the entire contest, positives can be seen, and the negatives can be improved before their next contest Dandenong in the coming days.