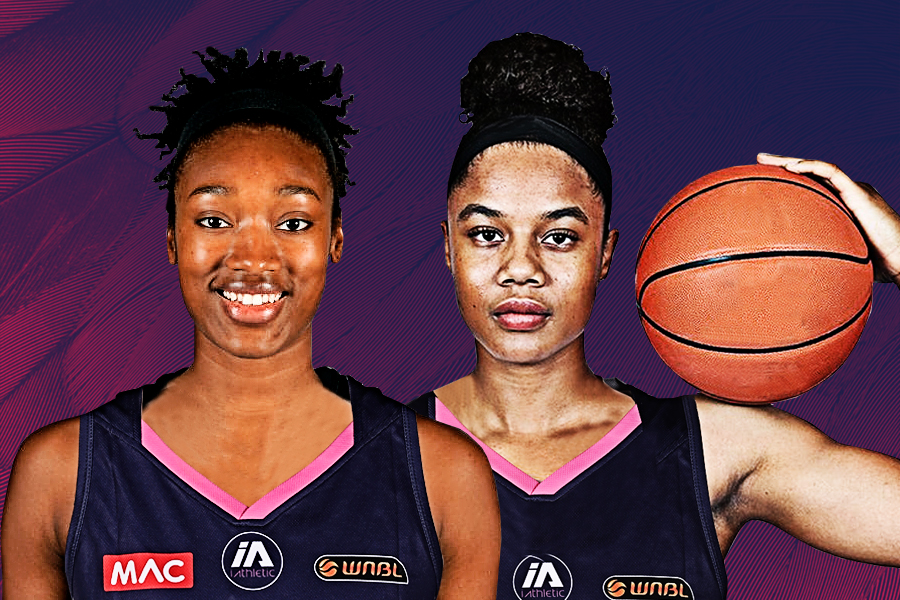 May 21, 2018 | Adelaide Lightning news
MAC Adelaide Lightning have bolstered their squad, signing WNBA players Kayla Alexander and Nia Coffey on one-year deals.
Alexander was drafted with the eighth pick to the San Antonio Stars in the 2013 WNBA Draft and played five seasons for the club, averaging 6.2 points and 3.1 rebounds in 34 games.
In February 2018, the 27-year-old Canadian was traded to the Indiana Fever, where she is currently playing and averaging 4.5 points and 3.1 rebounds per game.
The 193cm centre was the second Syracuse player ever to be selected in the WNBA draft, finishing her college career as the all-time leader in points (2,024), blocks (350), field goals (736), free throws made (552) and games played (140).
Alexander, who has played in Russia and France in the WNBA off-seasons, is looking forward to experiencing Australia and joining the Lightning.
"I'm really excited about it. I've never been to Australia before, so it will be a first for me. It's definitely going to be a new experience, but I'm looking forward to it.
"I hear the league is pretty competitive and really good. There's a lot of talented players, it's pretty physical, so I'm looking forward to the competitiveness.
"I'm also looking forward to the player development aspect as well too from the coaches. I think it should be fun. I'm looking forward to an overall great experience," she said.
Alexander will be joined by her former teammate and WNBA rising star, Nia Coffey.
The 22-year-old was drafted to the San Antonio Stars, now known as the Las Vegas Aces, with the fifth overall pick in the 2017 WNBA Draft.
She spent four years at Northwestern University, where she quickly made a name for herself.
The 185cm forward earned herself a four-time All-Big Ten first team selection, averaged a double-double in her senior year and was drafted the highest of any basketball player in Northwestern Univesity's history.
Coffey is excited to bring her own brand of basketball to the Lightning.
"I was actually really relieved when I got contacted by Chris. It just felt really good to know I'll be able to play for such a good coach. I feel very prideful to be a part of that, so it feels good.
"I definitely want to be able to bring just explosiveness. I feel that's just very much a part of my game and if I'm able to bring that it can definitely give us an edge as a team. Also, just bringing hardworking, youthful spirit," she said.
Coffey is looking forward to being reunited with her former San Antonio Stars teammate, Alexander.
"Kayla is the nicest person and I'm really excited I get to be her teammate again. I'm just looking forward to being with her again because we're not on the same team this year (WNBA), so it will be great to be reunited.
Alexander and Coffey join Steph Blicavs and Aimie Clydesdale, who have already signed with the MAC Adelaide Lightning for the 2018-19 season.