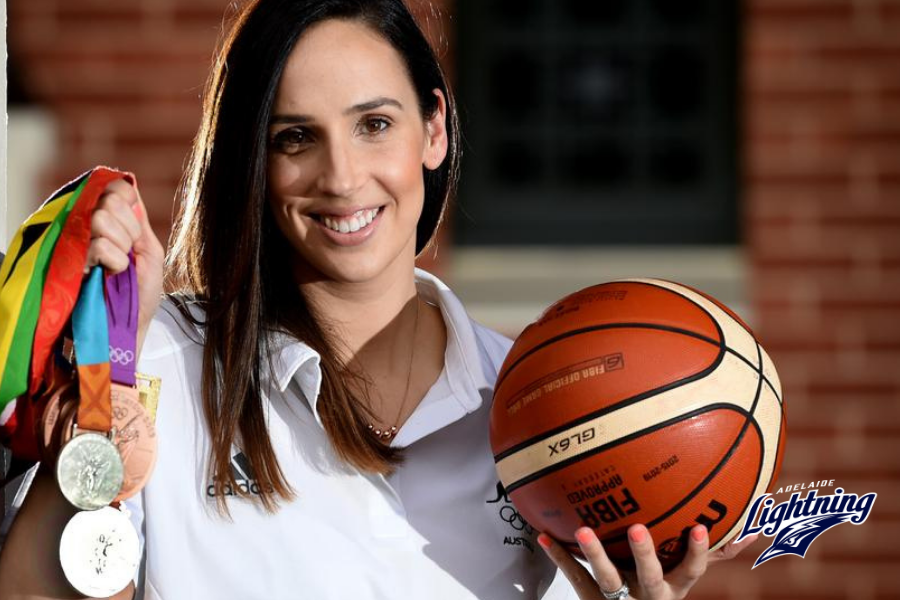 August 6, 2021 | Adelaide Lightning news
Our beloved Opals campaign may be over for 2021, but it's time to check in with the next of our four representatives you may or may not know, the woman formerly known as Laura Summerton shares her Olympic journey and thoughts on the Opals campaign  
2-Mins Read
Lightning Media: Hi Laura, thanks for chatting to us today, can you tell us about your Olympic record including games you have attended, which years you were there, achievements etc?
Laura: I have been to four Olympic Games – the first at 20 years old & the last at 32. I was a Silver Medallist at Athens 2004 and Beijing 2008, then won a Bronze Medal at the London games of 2012. I was also part of the team that finished fifth in Rio 2016.
Lightning Media: How did you first achieve Olympic selection, what was the process etc?
Laura: I was first selected into the Opals squad at 17 when I was on scholarship at the Australian Institute of Sport. I then went on to make my first World Cup with the Opals a year later in China 2002. Making my first Opals team for the Olympics was extremely difficult because it's so competitive in Australia with the quality athletes that we have. We had many selection camps and tours overseas and from there the coaching staff selected the final 12 players to go to Athens.
Laura: What memory/memories do you treasure the most from the Olympics?
There are many memories that I treasure from my four Olympic Games but getting my first Green & Gold uniform was extremely special. Putting on that uniform for the first time to represent your country is certainly one of the proudest moments of my career. Also being about to do it alongside some of your best mates make it all the more rewarding. Standing on the podium and receiving all three Olympic medals is an unforgettable feeling and I will never take them for granted because it's so difficult to get one of them and I'm so lucky to have three.
Lightning Media: What are your thoughts on this year's 2021 squad and how they have gone this Tokyo Olympic campaign?
This year's Opals squad have certainly done Australia proud. Playing Belgium the first round was always going to be tough and dropping that game certainly put pressure on for the rest of the tournament. I loved it how multiple players stepped up when the team needed it. Obviously, the highlight was the 27-point win over Puerto Rico to get them through to the quarter final. The performance from Marianna Tolo & Cayla George was unbelievable to get the team across the line. Playing the USA in the Quarter Finals was always going to be a difficult task especially because we have never beaten them in an Olympics before. There were periods of time where they were struggling to score and against the best in the world it's hard playing catch-up basketball. I'm extremely disappointed for the Opals because they deserve to be back on the podium but I'm so proud of their fighting spirit throughout the Olympic Games and not taking a backwards step under pressure.
Lightning Media: Laura Hodges, thank you for sharing your thoughts and time as a former Lightning Olympian