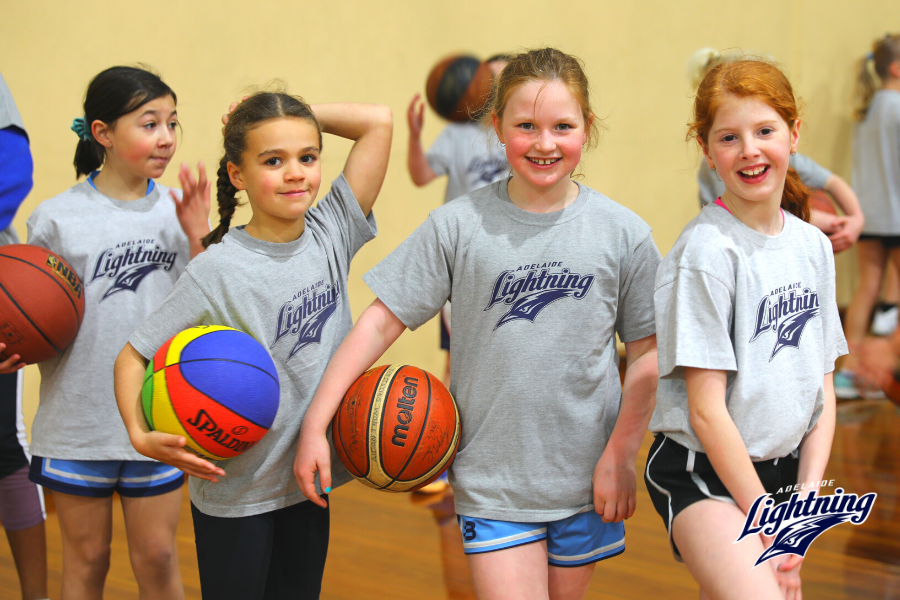 July 5, 2021 | Adelaide Lightning news
Day one of the Adelaide Lightning's third all-girls camp has begun and with more than 60 very keen participants involved, the opportunity for new coaching opportunities for coaching pathways has opened up
More than 60 future young Lightning players took the court for day one of the three-day camp in South Australia this week. Joining the budding superstars were returning coaches in Adelaide Lightning players Sam Simons, Taylor Ortlepp and Jasmin Fejo and some fresh new faces! The Camp is not only a chance for players to improve, but for coaches with a raft of opportunities for local South Australian girls coaches to be involved from grassroots levels.
Krystel Pugsley is well known across Special Olympics representation for South Australia and Australia and is someone taking advantage of the pathway opportunities provided for local coaches. Her journey in disability participation sports and recreation is an inspiration for the girls at the camp.
"Its a very special moment for me and I'm very happy to come out and represent the Special Olympics program here at the camp," Pugsley shared with Lightning media.
Bella Schaftenaar is carving her own niche, the Norwood Flame Metro League Division One junior involved in the coming year with the Sports Education Development Academy (SEDA) College shared that being a part of the Lightning camp is helping her hone her craft.
"I did work experience for school and was lucky enough to be asked to help out again, it helps me get used to coaching younger girls and helps me see what I can improve on."
Back for another camp is also well known star import Teige Morrell who is starring in NBL1 Central with the Southern Tigers currently and already week in and out is looked up to by the junior basketball girls of South Australia.
"I've seen a steady growth with the Lightning and it's super exciting to see these girls get excited about basketball, camps like this help hype up basketball for young girls. The camp is really run well, and it helps connect girls' love of basketball and them getting out to watch the players they know in the NBL1 Central competition." Morrell said about the connection between the Lightning and NBL1 Central players.
More to follow tomorrow…