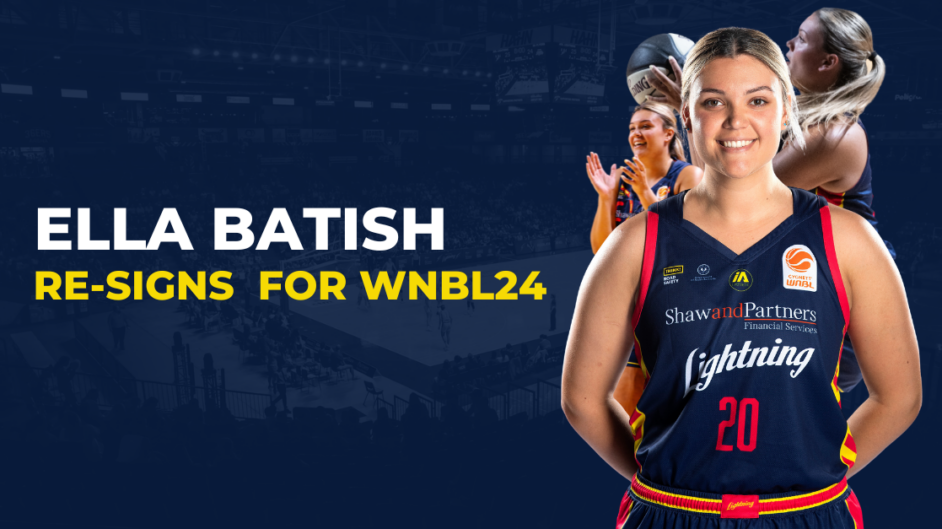 June 28, 2023 | Adelaide Lightning news
ELLA BATISH
6'2" | 17 MAR 1999 | MEL, VIC
Adelaide Lightning is thrilled to announce the return of Ella Batish as she enters into her fourth season with the Lightning.
Batish is currently playing for the Frankston Blues sitting 4th on the ladder in the NBL1 Women South. With another improved WNBL season under her belt, Ella has returned to form in the NBL1 averaging 8.65 ppg, 4,18 apg and 3.88 rpg.
General Manager Reece Turner expressed his joy of having Ella back at the club.
"Ella is a vital piece for our organisation both on and off the court. Already a leader within our group, Ella is loved by all, she is one of the hardest workers and does everything to make the team better".
On the back of a big year from the Lightning brand, Ella is looking forward to coming back to Adelaide.
"I'm super excited to be back with the Lightning this season. I've loved being a part of the club and I believe we started to build something pretty special last year which I can't wait to continue to build on. I'm keen to get started and carry on learning and developing under Nat and all the staff that support us".
Stay up to date with all our player announcements across our socials, but if you want to hear the news first sign up to become a subscriber today.