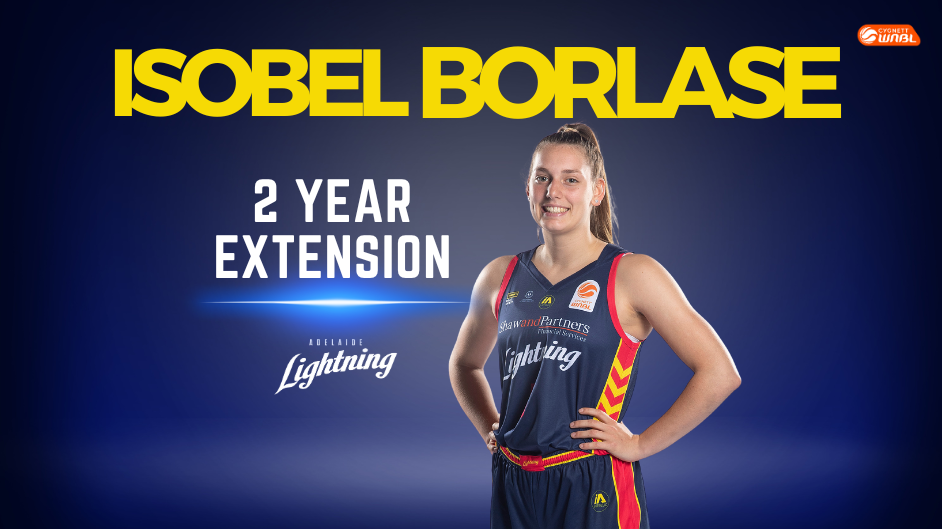 May 9, 2023 | Adelaide Lightning news
Adelaide Lightning have re-signed Isobel Borlase for two years after her breakout debut season in the WNBL.
The 19-year-old is quickly becoming a household name and a key part of Lightning's roster.
Borlase was instrumental in her debut season, taking home the club's Rachael Sporn Award, as well as being recognised by the league, winning the Betty Watson Breakout Player of the Year and the WNBL's Sixth Woman of the Year.
Borlase is determined to help her team make finals next season.
"I'm super excited to be signing on with the Lightning for the next two seasons. I'm looking forward to playing under Nat again to help the team to be in finals contention next season," she said.
Wise beyond her years, Borlase understands her professional playing career has only just begun and there is still room for improvement.
"I took a lot away from last season and I think there is a lot to work on and staying at home in Adelaide is the right place for me to do that," she said.
Adelaide Lightning Head Coach Nat Hurst is thrilled to welcome Borlase back for the next two seasons.
"We are super excited to re-sign the future of the club in Izzy. I can't wait to see her growth from rookie year to the next two years and beyond," she said.
Borlase is enjoying a busy WNBL off-season, attending the Opal's camp last month after being selected in the Opal's squad for the FIBA Asia Cup.
The rookie is also set to feature heavily in the FIBA U19 World Championships taking place in Madrid from 15-23 July.
The WNBL Free Agency Period opens today, with the club set to make more exciting announcements in the coming days.