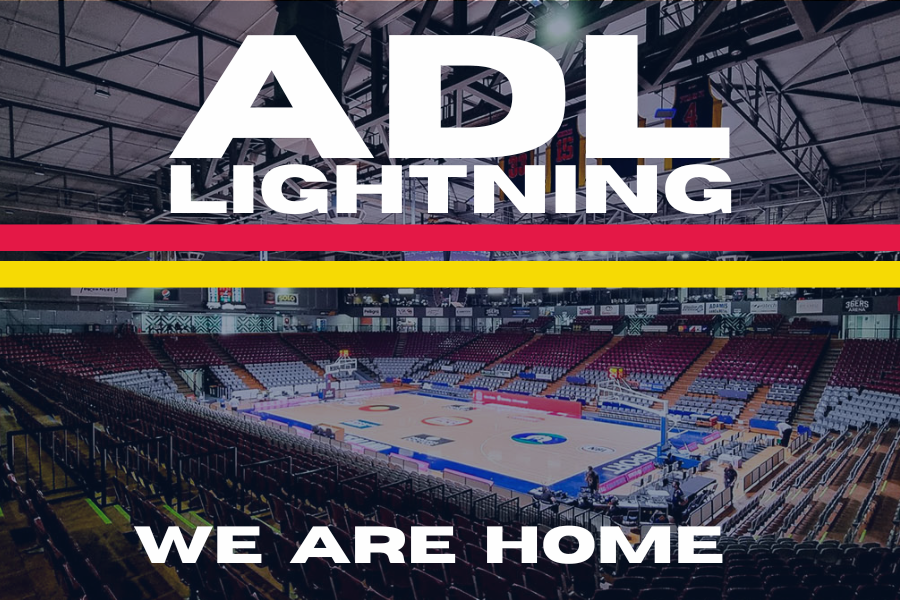 September 8, 2022 | Adelaide Lightning news
The 2022/23 WNBL Season is set to get underway on November 9th, and this season the Adelaide Lightning are returning to the Adelaide Arena in Findon for the first time since 2019.
Playing at the Lights Community Centre last season and in a Hub for the 2020 season, the Adelaide Lightning are excited to be playing in front of their home fans once again on their traditional home court. With the Adelaide Arena being recently purchased by the Pelligra Group, the return to the stadium is another positive step for a reinvigorated Adelaide Lightning organisation.
The Adelaide Lightning have enjoyed plenty of success since first playing at the Arena in 1993, including being the league's first ever team to win three championships in a row across the 1994-1996 seasons, cementing their place in Australian women's basketball history. This history will be on display for fans and current players with the Championship Banners hanging proudly from the rafters in the Arena.
Lightning General Manager, Tim Brenton said, "Our goal is to deliver a new and engaging game day experience for Australia's best basketball fans, and we look forward to achieving this when we return to our spiritual home this season."
The homecoming game will be held in round three, Saturday November 19 when the Adelaide Lightning take on The Sydney Uni Flames at 7pm.
Don't miss your chance to be a part of the exciting new chapter, with Adelaide Lightning memberships for the upcoming season on renewal for last season's members until Tuesday 13th September, and on sale to the general public on Wednesday 14th September.