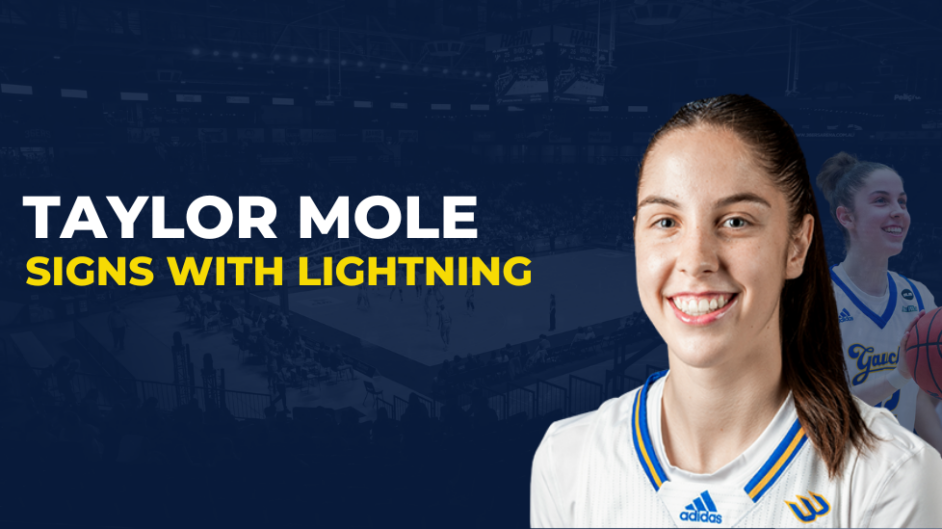 July 1, 2023 | Adelaide Lightning news
TAYLOR MOLE
6'2" | 10 JUNE 1999 | HOB, TAS
Adelaide Lightning has signed exciting young gun Taylor Mole to its roster for the 2023-24 season.
The 24-year-old brings a wealth of national and international experience, representing Australia at multiple junior world events and playing in the US college system for Santa Barbara.
The college graduate boasts a unique skill set and is highly regarded from those who have coached and played with her.
Mole's best year in college saw her average 14.3ppg, 9.5rpg, shooting the ball at an impressive 43.5%.
Currently playing with the Cairns Marlins in the NBL1 North competition, Mole is putting up impressive numbers, averaging 16ppg, 6.5rpg and again shooting over 40%.
The 6-foot-2 forward starred against the Rockhampton Cyclones, showing off her scoring ability with 36 points on the night.
Coach Nat Hurst believes Mole will be a valuable asset to the team.
"We are thrilled to have Taylor join our team. She is an incredibly talented player who brings a unique set of skills to the table.
"Taylor's ability to score from various positions on the court and her commitment to the team make her a valuable asset. We believe her presence will elevate our game and contribute to our pursuit of success in the upcoming season," Hurst said.
Mole is thrilled to join Lightning for her debut professional year.
"I am super excited and grateful to be joining the Lightning and cannot wait to get to Adelaide and be in an elite professional environment day in and day out.
"I'm looking forward to continuing my journey with Nat and the team and learning as much as I can to develop my game to help the team succeed," Mole said.
Adelaide Lightning is set to make more exciting roster announcements in the weeks to come.