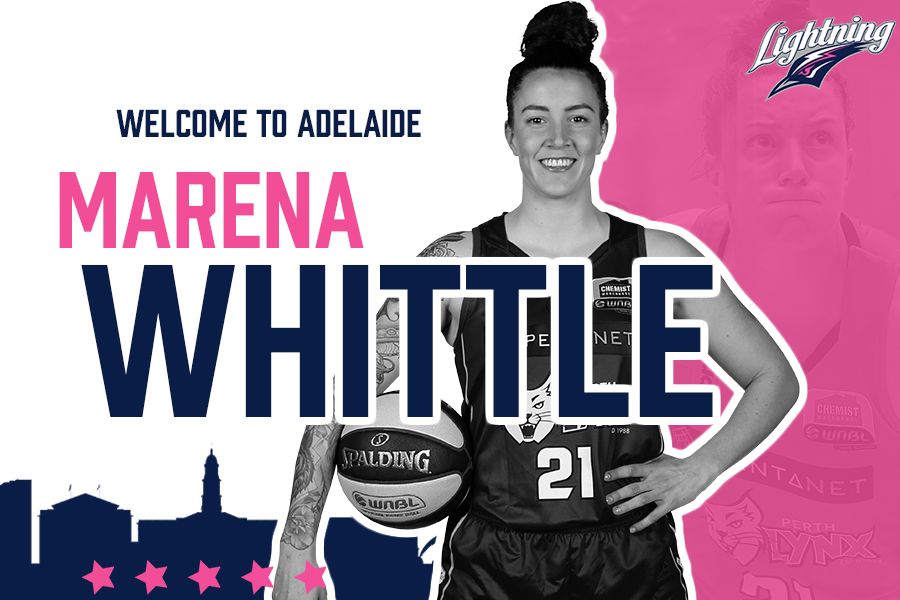 July 14, 2020 | Adelaide Lightning news
The Adelaide Lightning have secured former Perth Lynx utility Marena Whittle for the 2020/2021 WNBL season. Whittle has been involved with several WNBL clubs including the Townsville Fire and the Bendigo Spirit where she made her debut in 2018. The 26-year-old 6'0" guard from Vermont South, Victoria has overcome numerous injuries during her rookie years and hopes these experiences have had an influence on her as a role model to young basketballers.  "I love being a role model to the younger generation, I think it's very important to set a good example and to make sure they know that anything is possible" Whittle said about what she's learnt from her rookie years.
Whittle has played for the NBL1 South Nunawading Spectres since the age of four before some state representation eventually took her to college to play with the North Dakota State University Bisons between 2012 and 2016. She played for the Perth Lynx in the WNBL last season averaging 10.3 points with 4.8 rebounds and shot the three ball at 43.6 percent. She wants to help strengthen the Lightning's depth at both ends of the floor and gain some consistency in her game, "I am looking to create a diverse leadership role on court and to shake the tag of being a 6th man. I am keen to get into a starting role and looking at this unique season ahead, I think there are many opportunities for local players to step it up," Whittle declared about her playing style.
The Adelaide Lightning have now signed along with Marena Whittle, Steph Talbot, Chelsea Brook, Jasmin Fejo, Taylor Ortlepp and Alanna Smith with more signings to be announced in the coming weeks.
Written by Tristan Prentice (South Australian Basketball Media Advisor)