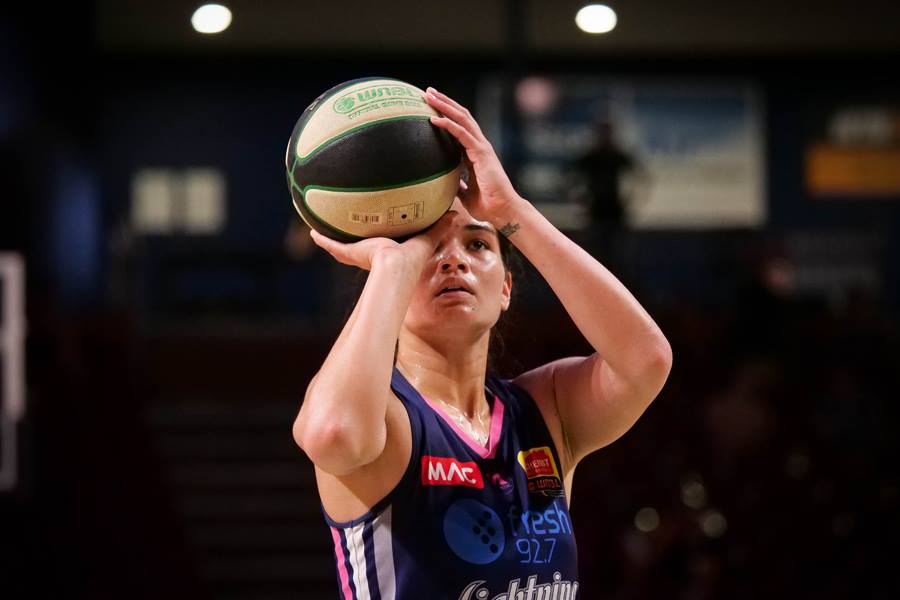 January 4, 2019 | Adelaide Lightning news
Written By Kieren Vartuli @kierenvartuli
Adelaide have started 2019 with a bang after pulverising the visiting Sydney Uni Flames 110-61 in a Lightning offensive clinic.
Adelaide's offensive weaponry was on full display in the first leg of Adelaide's Friday night double header.
The Lightning cracked the 100 mark for the first time this season in this statement making victory.
Despite hitting triple figures, cracking the 100-point tally did not plague the mind of Head Coach Chris Lucas.
"I actually still don't really mind that we've got 100 points or over, that is not our focus, we had a defensive target today and we've reached that" Lucas said.
Adelaide were putting the work in on both ends of the floor throughout with it showed on both the scoreboard and stats sheet.
"There are no selfish people in our group, they actually don't care who scores and I think that is pretty special to coach"
"Everyone in the squad works so hard, to get the opportunity to play everybody today, it was pretty special."
"We should be happy with the result, we shot the ball well in the first half, had a really good training week and I think the girls got the reward of that" Lucas said.
By half time the Lightning were en route to reach triple figures after an incredible 71-point first half.
This came after a dominating 2nd quarter both offensively and defensively which saw Adelaide outscore their visitors 35-9.
Despite holding to Sydney to one of their lowest scores of the season Lucas believes that his side can still grow defensively.
"We can be exceptional defensively, if we can just get on song with a couple of things."
As the ladies headed for the lockeroom at half time, three players were in double figures while Adelaide had six by full time.
The Lightning's ball movement was one key to victory as they finished racked up a phenomenal 26-assists compared to 9- turnovers.
The way the team plays together, the way they share the basketball is a special thing to coach.
From the field, Adelaide were close to unstoppable finishing the contest with a FG% of 54 off an astounding 40 attempts.
Lauren Nicholson led the Lightning with 20-points off an incredible 7-10 from the field and 4-5 from deep. Alongside her monstrous scoreline, she also recorded 2-steals, 2-rebounds and 2-assists.
Nicole Seekamp was another who recorded double figures for the evening although this was not as impressive as her delicious 9-assists.
Averaging 5.5 assists per game, Seekamp looked even more comfortable than normal dishing out passes to eager teammates.
Coming off the bench was Penina Davidson who had an outstanding game recording 13-points, 5-rebounds, 1-assist, 1 steal and a block.
"I don't think she realises how good she could actually be, but she also understands her role as well. Kayla (Alexander) is a 6-year WNBA player and she's learning off her every day."
"P is so coachable, I thought she got a bit of a reward today, she played particularly well" Lucas believes.
With playoffs looming, Chris Lucas is not interested in thinking about his side reaching the post season.
"Not even talking about it, until that is actually put in front of us, this group is very good at getting ready for the next game."
"Our next game is Bendigo and they beat us up and did a really good job on us last time. We're looking forward to playing next Thursday night" Lucas said.
Adelaide travel over the border next week to visit Bendigo in what is another crucial fixture as the seasons end draws nearer.