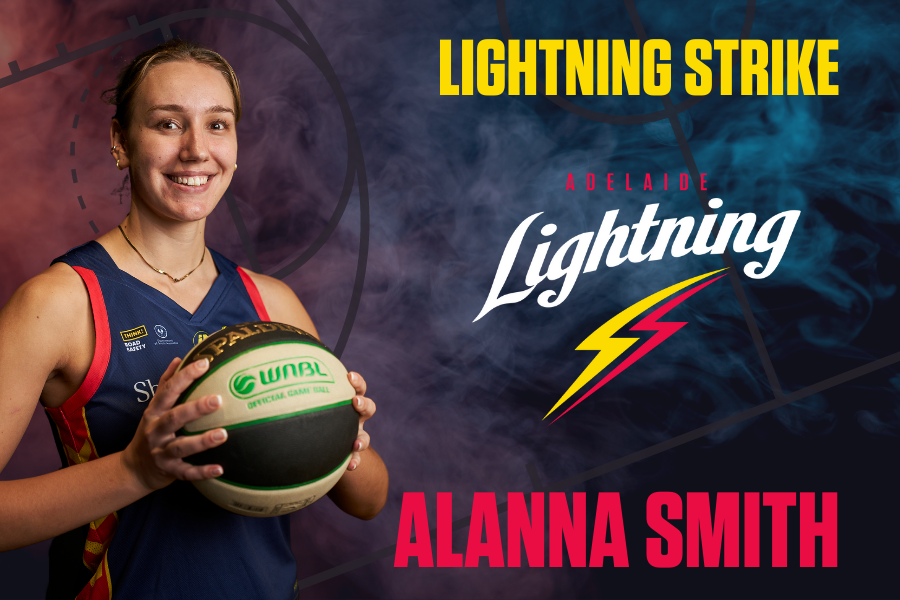 November 30, 2021 | Adelaide Lightning news
The Stanford Cardinal recruit is finally ready to take the court for her first WNBL season. It is the opportunity that she's been ready to grab after a busy 2021 with the WNBA Runner-Up Phoenix Mercury and the Opals…
2 Minute Read
2020 was a tough year for Smith with injury and uncertainty around the Olympic campaign, but the next big thing started 2021 with a huge uninterrupted pre-season with the Phoenix Mercury under the watchful eye of Head Opals Coach Sandy Brondello. A near double double of 9 points and 8 rebounds in 16 minutes in their pre-season fixture primed her for a huge season. The form of Brittany Griner, former Adelaide Lightning import Brianna "Breezy" Turner and Kia Vaughan did keep her minutes down however as the season kicked into gear.
In the lead up-to the Olympics, she was averaging 7.4 points per game in the 10 games she had played to that point. The combination of her on-ball with veteran Diana Taurasi was good to watch at times with her best game against the Washington Mystics lodging 20 minutes, 6 points and 7 rebounds.
Smith, like her teammate Talbot looked good in her playing time coming into the Olympics in the pre-game tournament filling a well know gap. However, it took until the game against the USA to lodge 10 minutes of Opals time and 4 rebounds. In the smallest of time, we once again saw a glimpse of what she is capable of at the professional international level in 2021.
The COVID-19 WNBA protocols played a large part in her second half of the WNBA season, eventually she finished the season averaging 6.5 minutes per game, 1.2 points, 1.3 rebounds and 0.6 assists per game in 18 games which in an international context was still crucial time in "the big time".
The timing of the WNBL season with your Lightning couldn't be more set for Alanna Smith, and she is about to rise from the ashes of the Phoenix's WNBA finals series before your very eyes…
Adelaide Lightning Memberships are on sale now, head to Lightning Memberships to be ready to strike in 2022 from December 11.