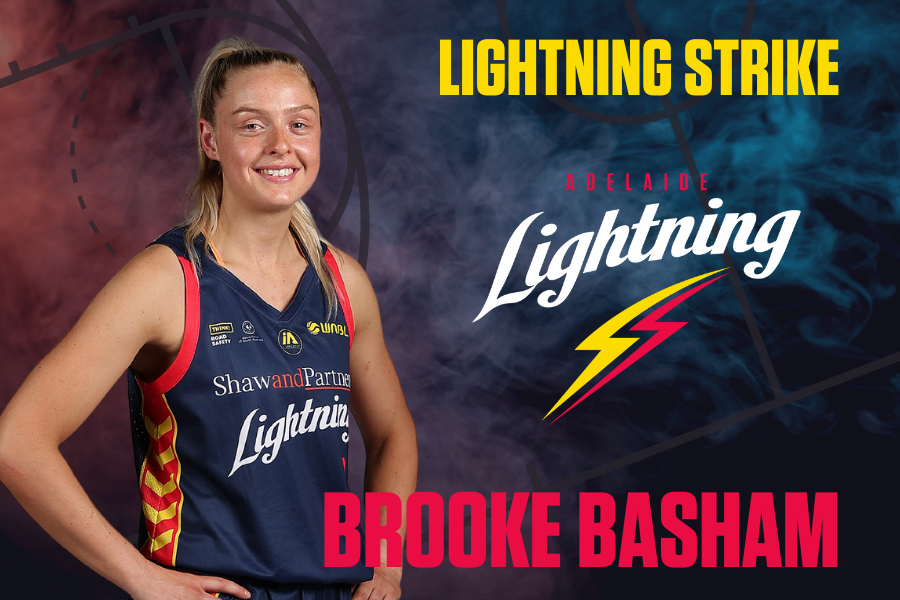 December 7, 2021 | Adelaide Lightning news
Fresh off the back of her debut WNBL rookie season, Basham switched grey, purple and maroon to gold and blue. She set out on building from her 2020 season with the Lightning in the NBL1 Central Season 2021…
Crossing to the NBL1 Central Forestville Eagles has been an on and off court decision for Basham this off-season; and has clearly looked to make the most of being the prime ball handler at her new club. While it wasn't the start Basham wanted injuring an ankle at training prior to the second game of the season, Basham was back after the Adelaide Junior Basketball Challenge break on May 22.
From there she rolled off in 14 games; 18.78 points, 4.92 rebounds, 2.71 assists and shot the ball at 39.27 percent per game. She scored 20 points per game eight times in the season and was one rebound off a double double twice. Her best scoring performance coming up against Norwood Flames with 27 points. Her best performance overall of the season was leading her Eagles with a win over the South Adelaide Panthers at the Nest with 26 points, 7 rebounds, 4 assists and steals.
Basham had a taste of her WNBL experience and already has one game to hang her hat on, so look for her to carry on that uber aggressive offence when she gets her opportunities in season 2022.
Adelaide Lightning Memberships are on sale now, head to Lightning Memberships to be ready to strike in 2022 from December 11.