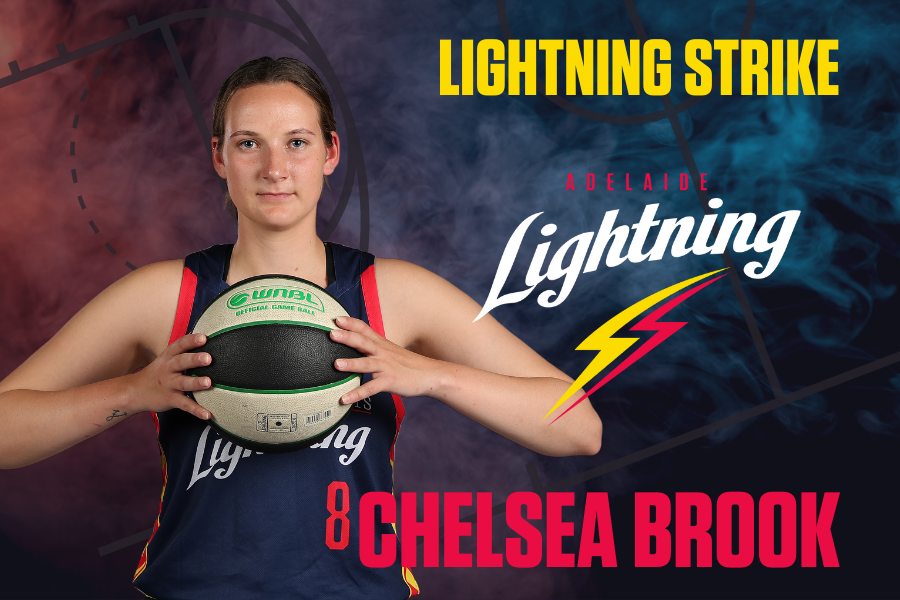 December 2, 2021 | Adelaide Lightning news
Loyal Lightning utility forward Chelsea Brook has been in Queensland this off-season applying herself as a consistent force in the NBL1 North. Based on last season's numbers, here's hoping the high percentage of play is replicated once again at the WNBL level in 2021/22…
2 Minute Read
Chelsea Brook had an extremely efficient season with the MacKay Meteorettes in NBL1 North in 2021 and has kept her in solid form heading into WNBL 2021/2022. Conversations naturally flowed between NBL1 North clubs and players during the WNBL 2020 season. One obviously landed with Brook taking up the starting position in the strong Meteorettes line-up featuring Olympian Cayla George and former WNBL player Mikaela Dombkins.
Brook shot the ball at 48 percent in the WNBL last season. Over the off season no doubt she was looking to triple her attempts from her last professional season getting more shots up with that accuracy.
Brook averaged 19.43 points, 8.56 rebounds, 3.31 assists and 47.35 from the field across her 16 games for the Meteorettes echoing the improvement she would've been looking for. She also averaged 35 minutes of court time a game and was the number one rank for blocks in the league averaging 1.64 (24 in total for the season), showing her defence of the paint is not in bad shape either. Her season high was a 37-point, 11 rebound double double against the Cairns Dolphins in Round 2 before she averaged 27.75 points per game over the final month (26, 32, 24 and 29), along with 23 rebounds against the Dolphins in the return leg.
Brook is heading into her sixth season of the WNBL in as good as form as any point in her career and the numbers show she's been getting plenty of attempts up which we hope continues for Lightning fans in the upcoming season.
Adelaide Lightning Memberships are on sale now, head to Lightning Memberships to be ready to strike in 2022 from December 11.