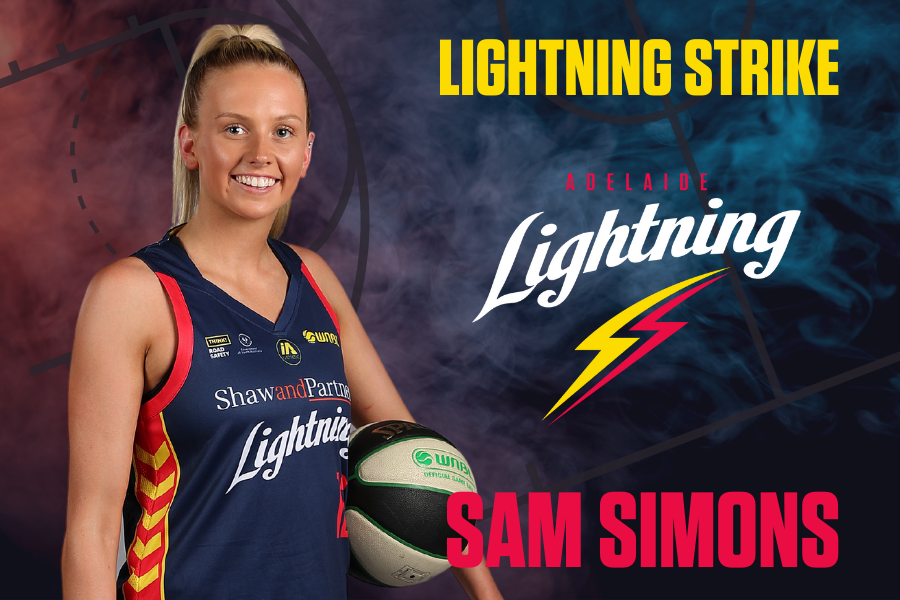 December 4, 2021 | Adelaide Lightning news
It was clear Sam Simons was happy to be home during the off-season in NBL1 Central as she dominated the league and branched out in the areas she has been challenged and needed to…
2 Minute Read
The South Australian born 20-year-old finished her College NCAA career with St Mary's Gaels to return home during the Covid-19 period and has been on the Adelaide Lightning's radar for multiple years. She slotted back into her NBL1 Central Forestville Eagles and swooped on her competition this year.
She averaged 21.63 ppg (top ten in the league) at 43.21 percent from the field, 8.47 rebounds, 5.31 assists (top ten in the league), 1.84 steals and scored double figures in every game for the season. To go with that she collected two triple doubles and six double doubles. Her best game statistically was her triple double against the North Adelaide Rockets in July where she had 15 points, 11 rebounds and assists while her season high scoring wise was 35 points equally against the Eastern Mavericks and Rockets.
At the start of the season when she signed with the club, Simons wanted to work on her pushing the ball down the floor, rebounding and defence and the numbers reflect the focus and determination that Simons has and must be one to watch this coming WNBL season for your Lightning.
Adelaide Lightning Memberships are on sale now, head to Lightning Memberships to be ready to strike in 2022 from December 11.