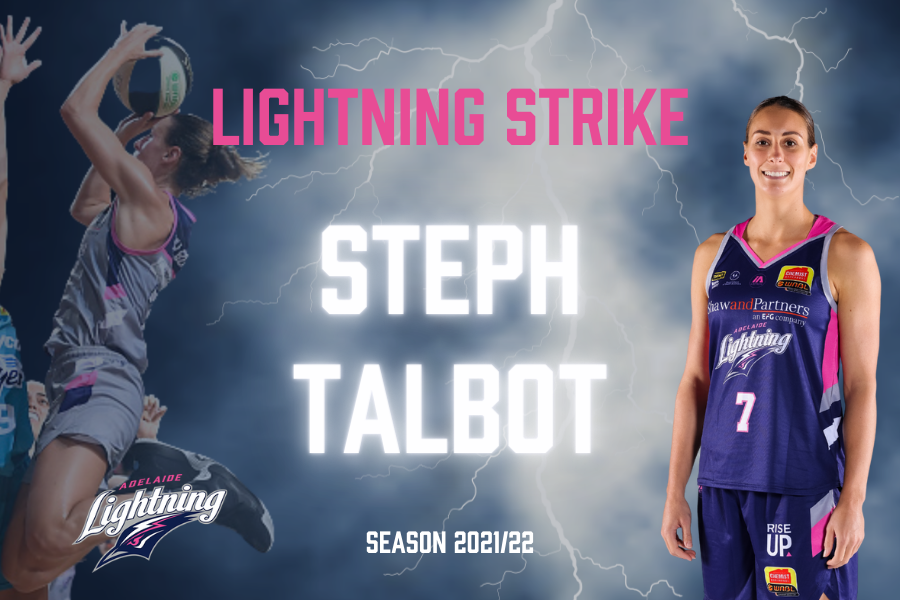 November 25, 2021 | Adelaide Lightning news
Our club captain has had a busy 2021 season featuring for the Opals and in the WNBA. She's coming into her ninth WNBL season and will be looking to not only replicate her MVP form, but elevate it…
2 Minute Read
Returning to the WNBA this season, Talbot gained more opportunity than ever, with a key injury sustained by a rostered player that opened the door for her to gain more minutes. The focus for her however was to land the two-three spot in the starting line-up for the Opals 2021 Olympic line-up. Talbot's Olympic campaign looked good in the pre-tournament matches, including 10 points against a second-string USA team. They missed some key stars, however an injury sustained hampered the true Talbot from shining out. She missed the game against Belgium, got back on court with 10 minutes against China grabbing three assists. Then missed against Puerto Rico; before her best game of the tournament against the USA in the quarter final with 16 minutes producing 4 points, 3 rebounds, 2 assists and 2 steals to conclude her campaign.
Preseason got underway well for Talbot with her new WNBA team the defending champions, Seattle Storm, lodging 4 points and 3 rebounds in 16 minutes as the starting small forward. Talbot's 2021 WNBA season was statistically her best playing 30 games averaging 17.9 minutes per game, 5.7 points, 2.9 rebounds, 1.6 assists and 0.5 steals per game. Her game against the Dallas Wings in April was a highlight with 21 points. She made double figures three times in the season with the next best, 13 points against the Atlanta Dream. She continued from where she left off last season, extending her minutes and opportunity playing with experienced star veteran Sue Bird, young Australian star in the making and WNBL Melbourne Boomer Ezi Magbegor and superstar forward Breanna Stewart.
It looks like Talbot will convert some of that WNBA form into her ninth season with the Lightning…
Adelaide Lightning Memberships are on sale now, head to Lightning Memberships to be ready to strike in 2022 from December 2.