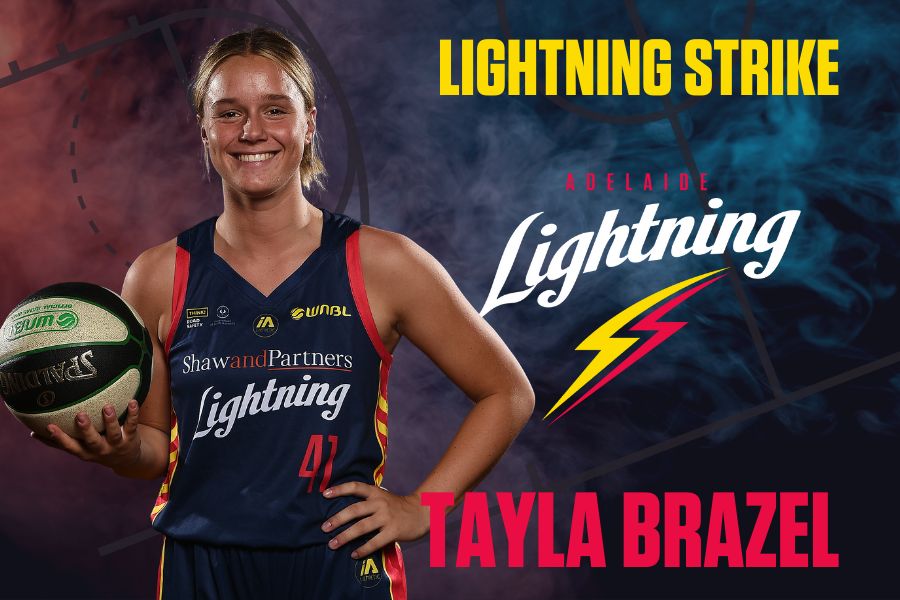 December 8, 2021 | Adelaide Lightning news
One of the rising stars in female basketball showed what she could do at the NBL1 Central level while also on the cusp of international representation. If she gets her time, Tayla Brazel, our second rookie will be another one to watch with interest…
2 Minute Read
It's been a moving year for the 17 year-old 5'11 young gun who as we mentioned earlier in the year impressed many. Her development over the past few years with her showing at the Under 18 National Championship. Brazel was in the top two for scoring where she averaged 22.75 ppg, 5.88 rebounds, 3 steals, 2.75 assists and shot the ball at 45.1 percent; from the field as well as dropping 36.84 percent from beyond the arc. Her year featured time in the NBL1 Central as well where she produced an average of 12 points, 3.23 rebounds and 45.30 percent from the field in 13 games for the Sturt Sabres.
Her highest point scoring came against the South Adelaide Panthers on May 29 where she dropped 25 points; however, to note of interest in games against the top five teams in the competition, she averaged more against those teams including five of her eight games clocking double figures. Brazel was also nominated as a finalist for the DECS Schools Sports Award of Individual Secondary Section. And to cap it off was a member of the U19s Gem squad in 2021 and has been selected for the 2022 Basketball Australia Performance Camp.
Brazel has been brilliant through her juniors and with court time this season and working alongside her teammates, she is bound to translate that in the coming seasons.
Adelaide Lightning Memberships are on sale now, head to Lightning Memberships to be ready to strike in 2022 from December 11.