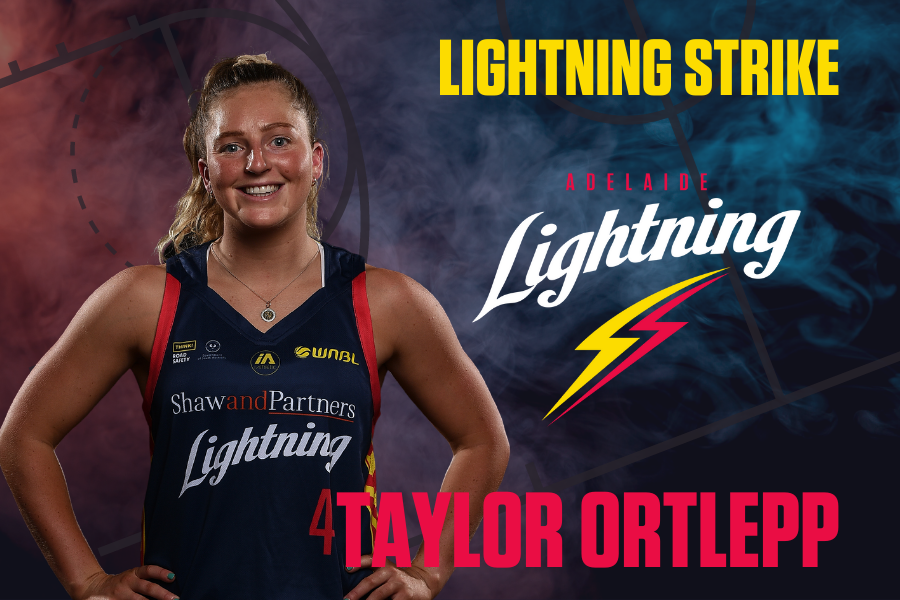 December 3, 2021 | Adelaide Lightning news
Taylor had a titanic NBL1 Central season with the North Adelaide Rockets almost leading her side to the inaugural title. She showed that she's gone to another level over the off-season particularly in the final's series…
2 Minute Read
Ortlepp made a successful return to the WNBL last season and an opportunity to lead a young Rockets side in the South Australian league helped raise her profile putting some huge numbers across the board week in week out. It was a huge start to the off-season for the utility, shaking off her injuries through the WNBL 2020 season to produce big numbers.
The 24-year-old averaged 19.2 ppg, 7 rebounds, 3.8 assists and 1.3 steals and scored 20 plus three times in the first months of the inaugural league. She upped that to 19.52 points, 6.1 rebounds, 5.21 assists, 1.72 steals and scored 20 plus eight times plus a season high 32 points against the Eastern Mavericks. Ortlepp boarded on a triple double with the closest coming against the Woodville Warriors where she had 16 points, 9 rebounds and 7 assists.
In the 2021 NBL1 Central Finals, she took it to what we can see will be the elements of her game that are going to transfer level to WNBL level averaging 23 points, 5.5 rebounds and 4 assists. Her overall game has already looked to progress as she looks to nail in a spot at the back-up 3-4 spot on the Lightning's roster for 2021.
Adelaide Lightning Memberships are on sale now, head to Lightning Memberships to be ready to strike in 2022 from December 11.