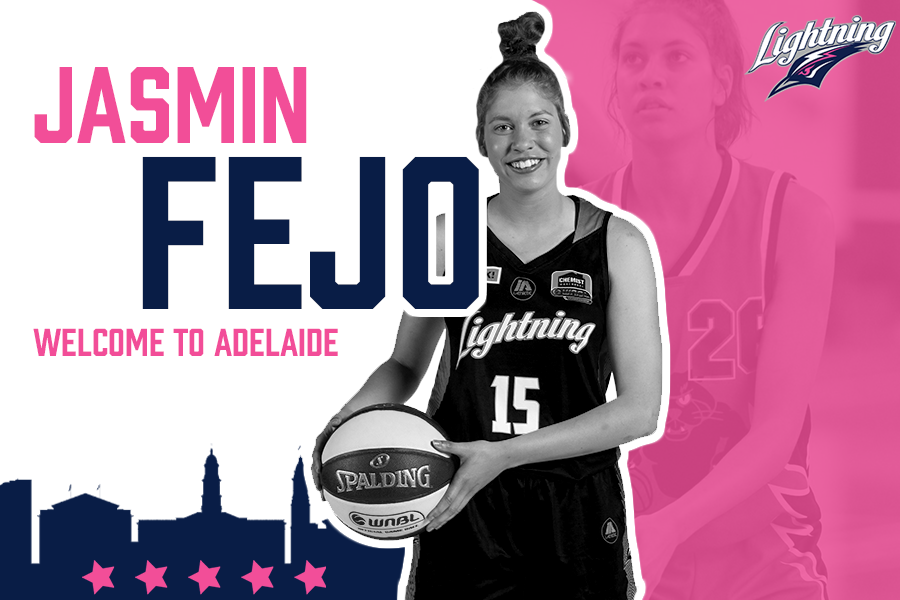 June 29, 2020 | Adelaide Lightning news
The Adelaide Lightning are proud to announce this week they have signed NBL1 Central West Adelaide Bearcats young dynamic guard Jasmin "Jazzy" Fejo for the 2020/2021 season. Fejo has had one of the rare paths of playing multiple levels of basketball in her journey to the Adelaide Lightning.  From representing her school Portside Christian School in the South Australian Christian Schools Association (SACSA) to represent South Australia Metro in the U18s.
Her first representation for South Australia Metro was in 2017 in the U18 championship and she has gone on to play in the state U20s National Championship while finishing her schooling at Portside. With an already incredible junior career, she became a part of the Rachael Sporn Lightning Academy.
Fejo was already starting to draw attention to her game with the Bearcats and the Lightning Academy but a career night at Marion Basketball Stadium against the South Adelaide Panthers of 40 points in the 2019 Premier League season really started to grab key basketball figures' gaze. Topping this off in the same season she won the Merv Harris medal for the best U21 player in the competition and was named in the All-Star five averaging 15.58 points per game at 42.73 percent along with numerous other key statistics.
Fejo grew up through her Aboriginal culture and life with her parents Kathi and Andrew who played for Carlton.  She has also been involved with Australian Indigenous Basketball (AIB) and the Aboriginal Basketball Academy (ABA) here in South Australia, the cross-over between basketball and her family heritage one a bridge for her communities.
"My father's family is from Darwin so my Aboriginal heritage is Larrakia and my Indigenous culture is especially important to me because it is part of who I am," she said.
Fejo is super excited about the upcoming 2020/2021 season with an opportunity to see more court time and take her game to the next level, an explosive quick-thinking dynamic guard at both ends of the floor, fans who haven't seen her in action across the WNBL will see her game utilised in the Lightning's transition game.
"I can get up in the lanes of the offense team, also using my speed and court supervision to blow past players and bring my teammates into the game. I would describe my playing style as aggressive, not selfish, and hard-working so I am always willing to put my body on the line for the team."
The Adelaide Lightning have now signed along with Jasmin Fejo, Steph Talbot, Chelsea Brook and WNBA Phoenix Mercury young gun Alanna Smith with more signings to be announced in the coming weeks.