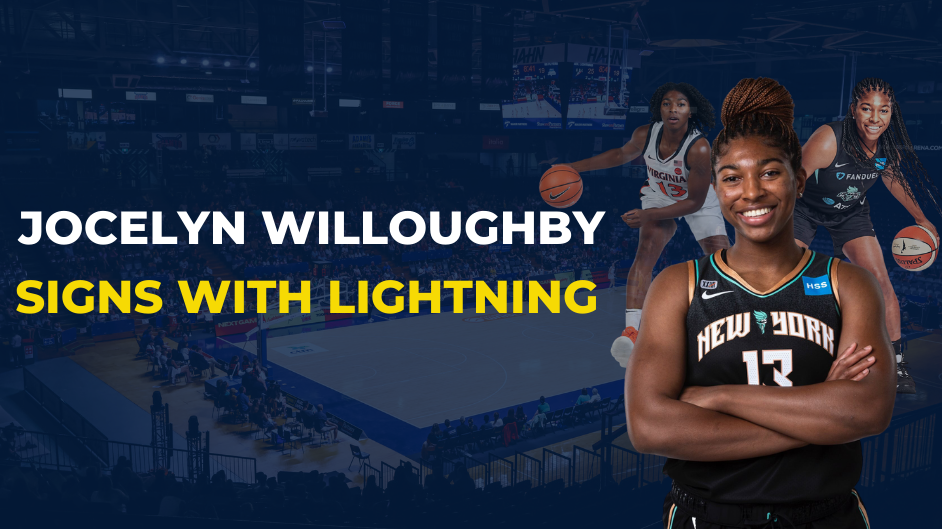 July 13, 2023 | Adelaide Lightning news
Jocelyn Willoughby
6'0" | 25 MAR 1998 | NJ, USA
The Adelaide Lightning is proud to announce the signing of Jocelyn Willoughby to its roster for the upcoming season. Willoughby, a talented and versatile forward, brings a wealth of experience and skill that will undoubtedly enhance the team's performance on the court.
Hailing from the United States, Jocelyn Willoughby has made a name for herself as an outstanding player during her collegiate career at the University of Virginia. Her exceptional abilities  on both ends of the court have garnered recognition and accolades, including being named to the All-Atlantic Coast Conference (ACC) First Team in 2020 and the Associated Press All-America Third Team in the same year.
At 6 feet tall, Willoughby possesses a unique blend of athleticism, basketball IQ, and versatility. Her ability to score from anywhere on the court, coupled with her strong defensive presence, makes her a valuable asset to any team. Willoughby's dedication, work ethic, and passion for the game are sure to resonate with fans of the Adelaide Lightning.
General Manager of the Adelaide Lightning, Reece Turner, expressed his enthusiasm regarding the signing, stating,
"We are thrilled to have Jocelyn Willoughby join the Adelaide Lightning family. Her skills and versatility will significantly bolster our roster and contribute to our team's success on the court. Jocelyn's strong work ethic and commitment to excellence align perfectly with our team's values, and we are excited to see her in action."
Jocelyn Willoughby, equally excited about joining the Adelaide Lightning, said,
"I'm looking forward to coming back to the WNBL for my second season and playing in Adelaide. In making the decision to play for the Lightning, I felt there was a lot of alignment between my personal values and goals and those of the team…knowing that they're invested in development, hard work, and winning. I look forward to having a great season with the Lightning and to having a great experience in the city of Adelaide".
The signing of Jocelyn Willoughby is a testament to the Adelaide Lightning's commitment to building a competitive team capable of contending for the WNBL championship. With Willoughby joining the ranks, fans can anticipate an electrifying and dynamic brand of basketball that will undoubtedly make the team a force to be reckoned with.