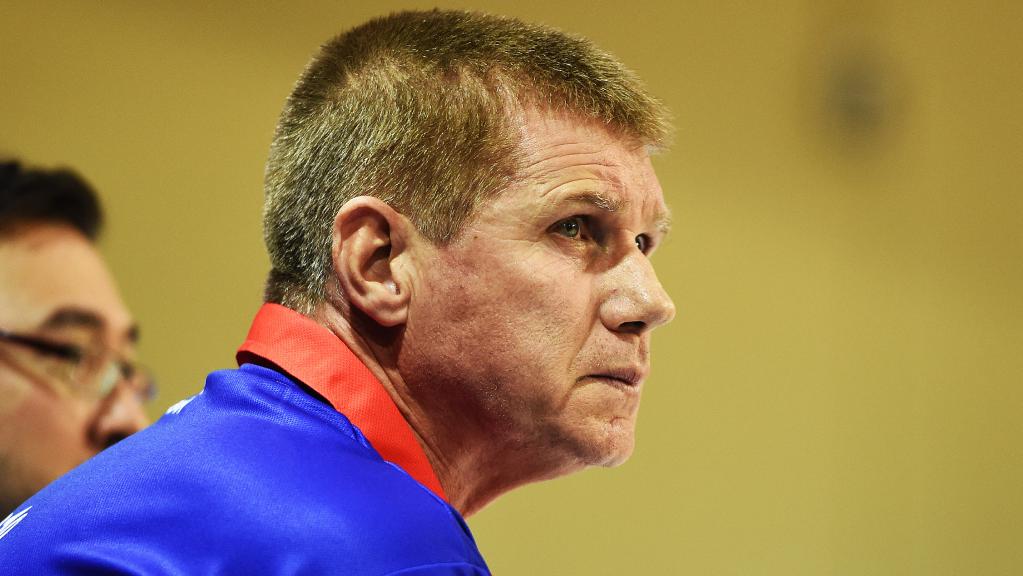 September 18, 2017 | Adelaide Lightning news
MAC Adelaide Lightning have received the best possible news with head coach Chris Lucas successfully coming through surgery for cancer of a kidney and expected to make a full recovery.
Just 10 days removed from his operation, Lucas, 57, last night met with his Lightning squad to break the news he would be returning in six-to-eight weeks, as planned.
"Chris broke the good news at practice and the girls were pretty upbeat about it," interim coach Marcus Wong said.
When news first broke of Lucas' condition, newly-appointed Adelaide captain Abby Bishop said the team would dedicate its season to inspiring him to a full and complete recovery.
"The girls have just been fantastic," Lucas said today.
"They have inspired me and continue to do so.
"I am a very lucky man and I really need to publicly thank my surgeon Dr Alan Stapleton and the incredible nurses at Calvary Hospital for going above and beyond the call of duty."
Lucas took Australia's Emerging Opals to the unlikeliest of Gold Medal successes in Basketball Australia's history three weeks ago today when they won the World University Games in Taipei.
But he had minimal time to celebrate, experiencing considerable discomfort and pain throughout the tournament and returning to Adelaide for additional medical tests, even before the closing ceremonies.
Operated on 10 days ago, Lucas has been given a clean bill of health and now will rest and recover for six-to-eight weeks before returning to the Lightning sidelines.
"We're delighted to hear such positive news and now wish Chris a strong and steady recovery," Adelaide Basketball chairman Grant Kelley said.
The MAC Lightning open the WNBL regular season on Friday, October 6, hosting defending champion Sydney Uni Flames at Titanium Security Arena. Tickets are on sale now and can be purchased by clicking here.
Photo credit: The Advertiser