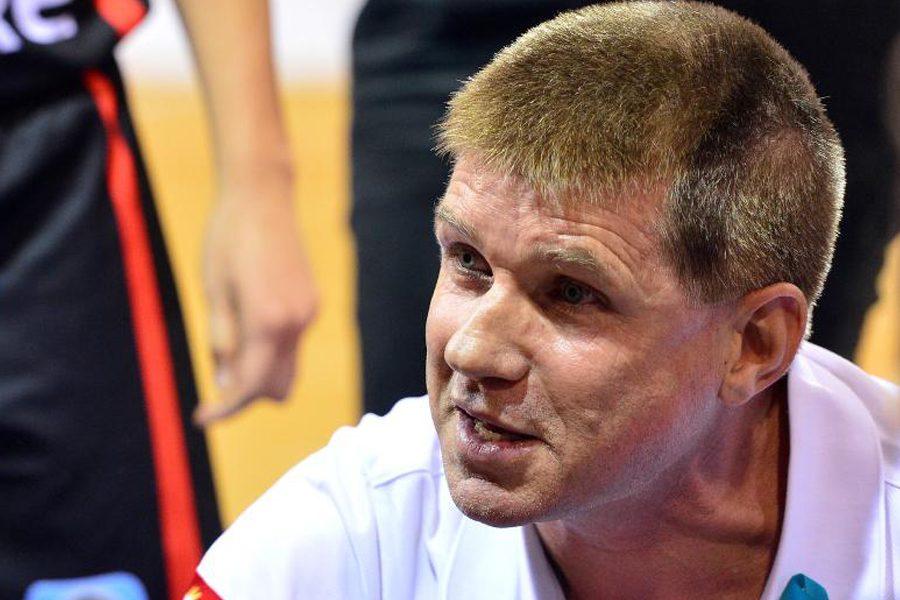 October 19, 2017 | Adelaide Lightning news
Chris Lucas will make his official return as Head Coach of the Adelaide Lightning this Saturday afternoon, when his team takes on the Bendigo Spirit at Titanium Security Arena.
The 57-year-old, who was diagnosed with kidney cancer in early September, received the all clear from his surgeon last night to re-join the Lightning at full capacity.
The two-time WNBL championship winning coach had the shock of his life when a MRI scan for sciatic pain revealed a large tumour on his kidney.
"I found out on the first of September and I didn't believe it at first. I was yelling at the doctor because I didn't understand because I felt fine," Lucas recalls.
"I had a bit of sciatic pain in my left-hand side, but apart from that I felt pretty good in myself.
"It was a big shock for myself and my family, but the support I had around me from family, the club and the basketball fraternity was unbelievable and a bit overwhelming to be honest."
Lucas underwent surgery eight days later, with the surgeon removing his kidney along with a 2.5-kilogram tumour.
Lucas was then forced to wait for a phone call from a surgeon to find out his fate.
"The surgeon rang me and said that you've had some good news and I've been fortunate enough to fall into 5 per cent of kidney cancers and it was completely benign. I consider myself very, very fortunate," he said.
The Emerging Opals Head Coach said his cancer battle has changed his perception on life.
"I think you think that it happens to everyone else, but it's real. You get your head around why two-year-olds get it and why 12-year-old children get it and why people of my age get it. It's out there and it's real," he said.
Lucas is thrilled to return to the helm of the Adelaide Lightning and is determined to return the five-time WNBL Champions to their former glory.
"We're pretty excited about the season and hoping we can get Adelaide back off the bottom and start moving in a positive direction," he said.
"It is a special group. I've got a philosophy that when I recruit, I recruit people first and then players second. The group is just a really good group. They get on particularly well and to have success you need to have that."
Adelaide Lightning kick off a blockbuster double header on Saturday, playing Bendigo Spirit at 2.30pm, followed by the Adelaide 36ers taking on the Sydney Kings at 5.00pm.
Photo courtesy of the Advertiser