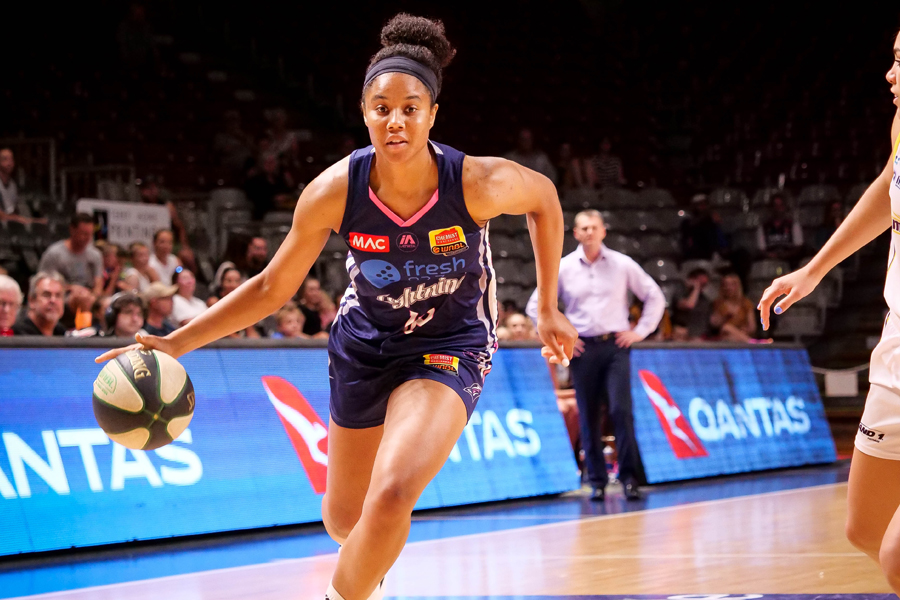 January 12, 2019 | Adelaide Lightning news
In what could be a future post-season matchup, the Melbourne Boomers crossed the border and spoiled the awarding of Chris Lucas' Life Membership by handing he and his side an 83-98 loss.
Adelaide took the lead after a dominant 26-15-point 2nd term although their lead soon diminished and was overturned during the 3rd period.
The third period proved crucial to the visiting Boomers who outscored Adelaide 15-28 and gained a slim 6-point lead heading into the final quarter.
"Credit to Melbourne, they played particularly well and attacked a few areas, but we've got 3 people that didn't shoot the ball well tonight, one from fourteen from 3 people."
"That's going to happen, we know where we let ourselves down today but you're not going to win many games if you give up 98-points" Chris Lucas said.
As the game progressed Melbourne continued to push and it appeared on the scoreboard.
The Boomers eventually notched their lead out to double-digits proving too much for Adelaide to overcome.
Adelaide did not struggle for the entire contest as moments arose where the Lightning appeared dangerous.
Big plays by Lauren Nicholson and Nia Coffey aided their 2nd quarters final scoreline as the Lightning created strong plays on both ends of the floor.
For the second time in only days, Nia Coffey exhibited her scoring prowess. Coffey led all scorers with 26-points (8-19 FG, 10-12 FT). Defensively, Nia showed her skillset after executing an incredible block sending the crowd into a frenzy.
Kayla Alexander has definitely settled into her role after flirting with a double-double of 21-points off an astounding 70-percent and 9-rebounds.
"Kayla is playing exceptionally well… credit to her, she does the work and she was in again this morning even though we played on Thursday night and travelled." Chris Lucas said.
Ball movement has been one of Adelaide's strong suits this season although tonight they struggled to find the bottom of the net after making the extra pass.
With a goal of over 20-assists per game, Adelaide were a long way off the mark heading into halftime.
At the long break, Adelaide recorded a mere 7-assists with four coming off a Nicole Seekamp dish.
By the final siren, Adelaide dropped 14 dimes although did not appear to phase Coach Lucas.
"That's lower than normal, but that is credit to Melbourne as well. They shut down a couple areas of our game."
"I'm actually not concerned; the team knows where we let ourselves down. We can get back on task on Monday and get ready to go next weekend" Lucas said.
With their final regular season home game in the books, Adelaide travel to Perth ahead of their final fixture on Saturday before their playoff campaign.