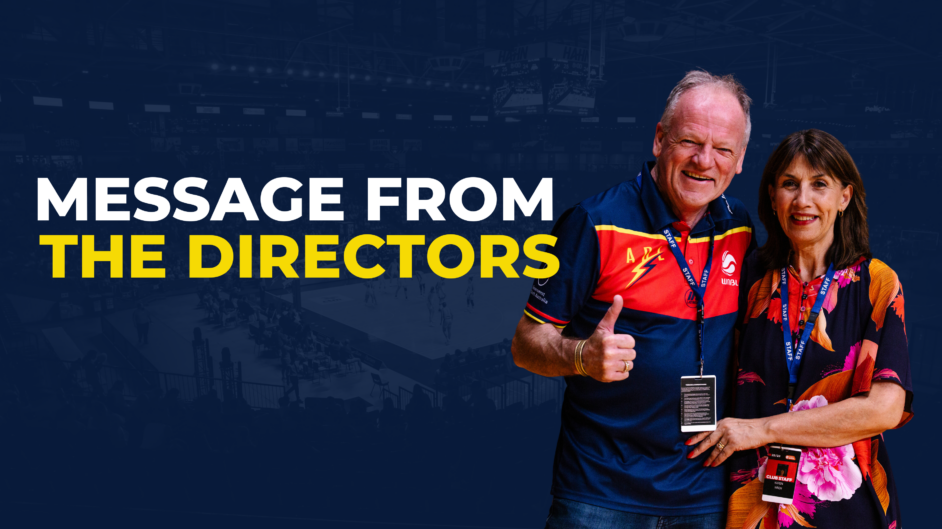 May 26, 2023 | Adelaide Lightning news
With the WNBL season over for another exciting year and a new season already approaching, we wanted to take time out to express our sincere thanks and gratitude to the multitude of amazing Adelaide Lightning fans and to all our members, partners, sponsors and loyal volunteers, who made this year so great, we thank you for your undying support of your Adelaide Lightning WNBL team!
This year we saw the return of the Lightning back to their spiritual home of the Adelaide 36ers Arena for all home games and to a newly refurbished facility, with new bathrooms, signage, player graphics and game day audio visual, as well as the new upgraded Adelaide Lightning lounge! With much more to come including both Indoor and outdoor basketball, netball and volleyball courts, new car parks and additional changes rooms and amenities, plus a high performance gymnasium, the completed project will see 3 courts turn into 22 by season end 2024. The Adelaide Lightning will be training and playing all home games in the largest purpose built basketball Arena in the country and with the best facilities by far for any team within the WNBL.
Every year we see players come and go like all teams within the WNBL, but this year we witnessed the creation not only of a team, but a true Lightning  "family" with our former Assistant coach Nat Hurst being appointed as Senior coach and also resigning for the next  2 years,  Nat assembled an amazing well balanced roster and with the addition of Matt Clake as assistant coach and the continued great support from Lisa Brenton as team manager, much was achieved in her first year as coach, she should be proud. With our beloved captain Steph Talbot leading our team the Lightning proved that they will be a serious contender for finals and whilst the ladder showed our position in the end, we remained exceptionally competitive in every game. Under the great stewardship of our new General manager of Adelaide Lightning Reece Turner working alongside Minh Pham, the team dynamics, Game day experience and organisational ability hit new heights.
As new owners there were a number of important outcomes we were hoping for, the main one being to establish a culture of trust, respect and inclusiveness as well as a strong sense of fun and wellbeing for the entire team and playing staff. We achieved that. Next we wanted to reinvigorate the great brand that the Lightning has and we invested heavily in building the IP of both the players and team dynamic. The other really important thing we wanted to do was truly engage with the many fans both past and present of the Lightning and to give the best possible game day experiences. We believe that we achieved all of these and we carry a strong sense of pride into our next season with anticipation of the great thing to come.