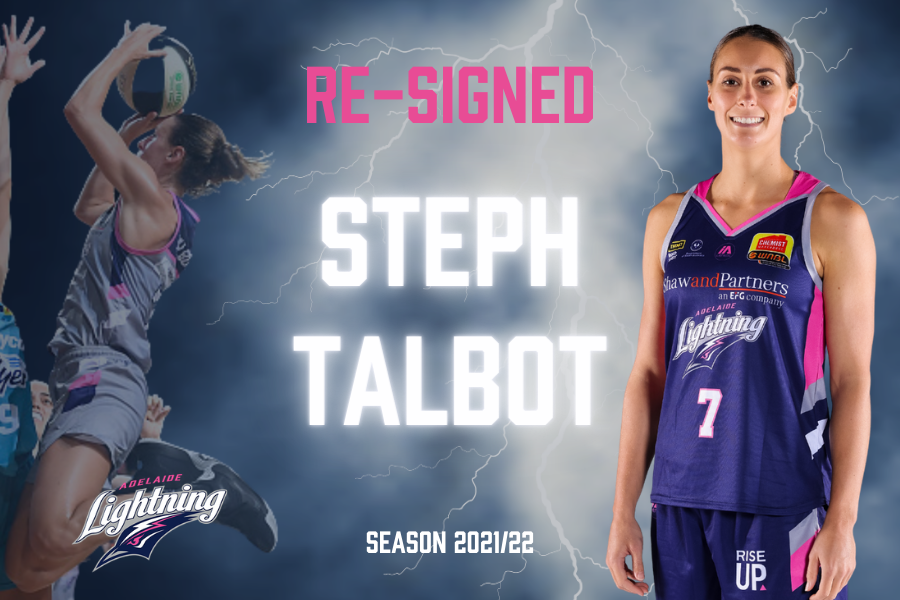 May 3, 2021 | Adelaide Lightning news
It was no secret however your Adelaide Lightning Captain, WNBL 2020 MVP and Defensive Player of the Year has inked with the club, read all about a huge year ahead for Steph Talbot…
The Adelaide Lightning are pleased to announce the continuation of the contract of Captain, WNBL MVP and Defensive Player of the Year for 2020 and all-round international superstar, Steph Talbot for the 2021 WNBL Season. Talbot signing for the club was an easy decision as the leader of the group for 2021.
Talbot led the Lightning in scoring (237 points) and led 19 of the 26 statistical categories for the 2020 season. Talbot also has been selected in the 2021 Tokyo Olympics squad as well as the squad for the WNBA Seattle Storm where she is planning on having a huge season in the Washington city.
Talbot has arrived in the USA ready for training camp for the Storm and after the Olympic campaign will return to Adelaide to begin preparations with head coach Chris Lucas for the 2021 season. You can read about Talbot's lead up to the season ahead in this weekend's Sunday Mail.