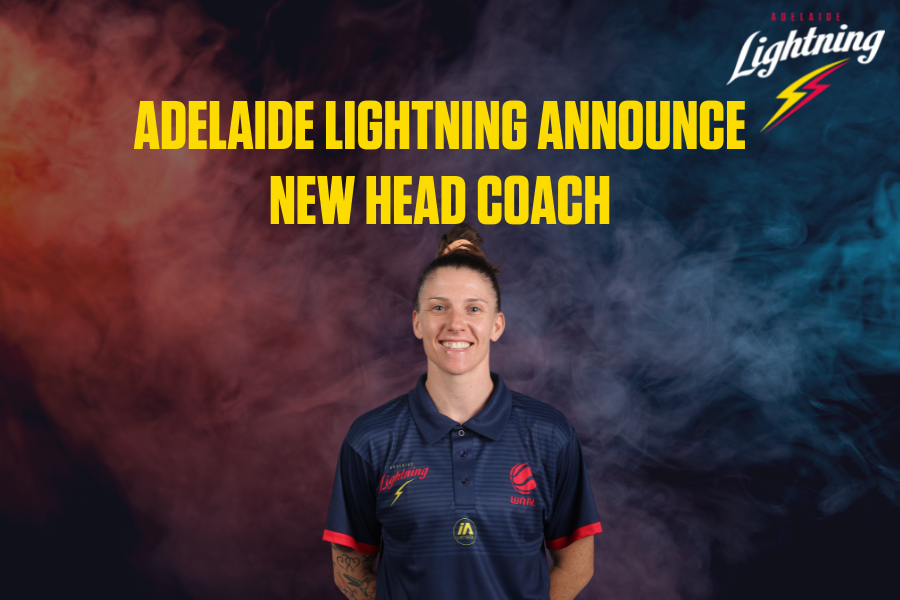 May 25, 2022 | Adelaide Lightning news
Adelaide Lightning is excited to announce the appointment of Nat Hurst as the new Head Coach for the next two years with a third-year option.
Hurst has re-signed with the Adelaide Lightning after completing two years with the club as Assistant Coach from 2020 – 2022.
Hurst, one of the most skilled point-guards to play in the league had a standout career as a seven-time Championship WNBL player as well as stints in Europe, appearances with the Australian Opals and representing Australia in Junior National teams.
Adelaide Lightning General Manager, Tim Brenton said the appointment of Hurst as the Club's new Head Coach was the next step in building the Adelaide Lightning and is a reflection of her outstanding career as an accomplished WNBL player and coach.
"Nat Hurst is a winner, a quality person with a strong determined mindset, who has enjoyed success playing for Australia, overseas, as well as coaching in the WNBL."
"We saw enormous potential in Hurst, with the leadership group flagging her as a potential Head Coach over three years ago when she was playing her final season for the Adelaide Lightning," Brenton said.
Hurst is looking forward to returning to Adelaide when the pre-season begins, "I feel extremely privileged to be given this opportunity to lead the Adelaide Lightning in season 2022-23."
"I am excited to continue to work with returning athletes and am looking forward to adding important pieces to our group to help us achieve something special," Hurst said.
"Players, staff, club representatives and the new owners of the Adelaide Lightning are thrilled to have Hurst return to the club; her brand of leadership, strong values and knowledge of the game is the perfect fit for Adelaide Lightning and the South Australian basketball community."
The Adelaide Lightning have re-signed club MVP, Steph Talbot, along with South Australian Sam Simons with new and exciting talent to be announced in the coming weeks.