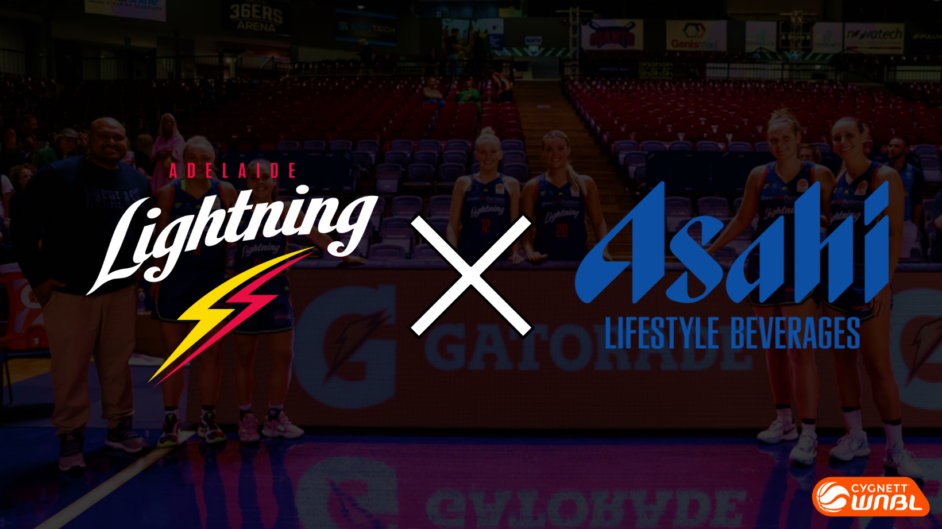 February 16, 2023 | Adelaide Lightning news
Adelaide Lightning are very pleased to have added Asahi Lifestyle Beverages to the family as the Club's official Hydration and Non-Alcohol Beverage Partner.
This season Gatorade and Cool Ridge water have re-hydrated and replenished our team at all of our home games which the team have certainly enjoyed. Our partnership has also seen the exclusive Asahi Lifestyle Beverages range, including Schweppes and Pepsi Max, made available to our amazing fans who attend games at the Adelaide 36ers Arena.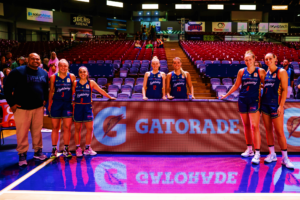 This partnership also allows for in-venue signage, showcasing a strong international brand supporting womens' sport here in South Australia.
Adelaide Lightning's General Manager Reece Turner welcomes the partnership, saying:
"It is amazing to have international brands like Gatorade investing into Women's Basketball. The team loves the product and are thrilled to have it available to them at every home game. We look forward to extending our partnership with Asahi Lifestyle Beverages into the future and welcome them to our growing corporate partners".
Asahi Lifestyle Beverages' State New Business Manager Paul Davis said:
"We are proud to enter into a 3-year partnership with the Adelaide Lightning. We are so proud to support women in sport and cannot wait to see the Adelaide Lightning go from strength to strength in the WNBL as we provide pre- and post-game hydration with our leading beverage portfolio.
It is also great that fans and spectators can now enjoy our fantastic range of beverages such as Cool Ridge, Schweppes, Gatorade and Pepsi Max as we supply the kiosks throughout the stadium."